Online bingo made simple: find your next favourite site, discover hidden extras and play safe, thanks to the experts at wdwbingo.co.uk
This article is paid-for content and not the view of the Lancaster Post. You must be over 18 to play online bingo.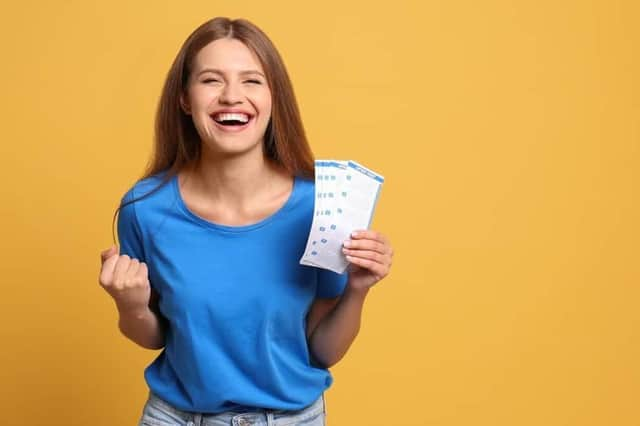 Bingo is a game of chance that's been around for hundreds of years.
But what if you could give your online bingo game a little helping hand, so it's an even better experience?
The bingo gurus at wdwbingo.co.uk have studied countless online bingo sites to help Preston's bingo fans cut through the array of options, choices and offers.
They have looked into everything from different site's themes, chatroom options, customer service to how good their technology is at keeping your game flowing and collated it all in one single place.
Best of all, they only recommend sites that are fully regulated and licenced by the UK Gambling Commission, so there's peace of mind too.
Want to make sure you're getting the most from you online bingo experience? Check out these top ten tips from the bingo bigwigs at wdwbingo.co.uk.
Start it up: Online bingo sites tend to offer new players generous welcome packages to get them started. Do check them out though, so you know there are no hidden clauses. Shop around for the best deal.
Stay fresh: New sites appear all the time – and older sites undergo regular revamps. Keep the fun going by switching around. You'll find new versions of well-loved games, competitions, challenges and rewards, sites that embrace certain themes, such as Christmas, and others that concentrate of a lively chatroom vibe.
Hello, hello: Bingo is a friendly game – Preston's bingo halls were always lively places to meet friends and have a laugh. Socialising is part of the online game too. Look for sites with vibrant chatrooms that fit your interests. The gang at wdwbingo.co.uk have reviews that can help you choose.
Help at hand: Got a question? On demand customer service eases the stress when something goes wrong – from payment problems to technical blips. Look for sites that have real people behind their online chat, a contact number and email address. Look at wdwbingo.co.uk to see how customer service fares.
Going out: You might tend to play at night in front of the telly, but make sure the site you choose also has a great mobile version. Then you can log on while on the bus, at the hairdresser, waiting for the school bell or just whenever you want.
Have fun!: Fancy playing in a jungle? As a pirate or a cuddly bear? To disco tunes or under Las Vegas style bright lights? You'll find countless options to choose from that make playing even more fun. Find your favourite by checking out what the experts at wdwbingo.co.uk say – that way you'll know just what to expect.
Pick up a perk: Look for bingo sites that reward loyalty with special bonus, extra competitions, invitation only games, surprise gifts and exclusive offers – some even have deals for concert tickets and treasure hunts.
Play it safe: The bingo bods at wdwbingo.uk are keen to make sure online players have fun but also play within their limits and are protected by UK rules and regulations. They only recommend sites that have secure payment options.
Easy does it: wdwbingo.co.uk checks out sites to see how easy they are to use, whether the guidelines are crystal clear and how up to date the technology are – all behind the scenes features that make the user experience that bit better.
Find out more: With lots of new bingo sites and rejigged older ones, there's always something happening. The folks at wdwbingo.co.uk keep up to date with news, hot topics and advice, so it's worth checking in regularly.
Ready to give it a go? Nip over to wdwbingo.co.uk to find out what they recommend for Preston bingo fans.
DISCLAIMER: All gambling sites and guides, including online bingo, are 18+ only. Gambling comes with high risks and should not be undertaken as a financial solution.
If you suffer from a gambling problem or suspect somebody you know does, call the National Gambling Helpline at 0808-8020-133 immediately. You may also visit these organisations for free gambling addiction resources: