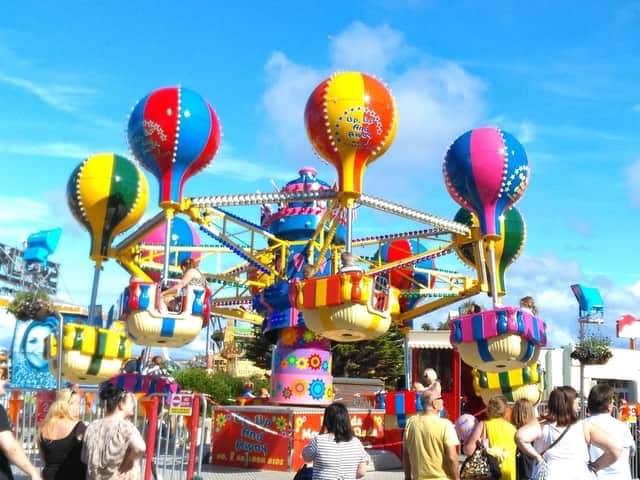 One of the rides at Southport Pleasureland
Southport Pleasureland hosts an annual Emergency Services Day, but this month it will run two full weekends where essential workers can enjoy privileged access and unlimited rides.
The leisure park is inviting key workers to treat their families to a day out over the weekends of September 12/13, and September 19/20 with exclusive rider wristbands at less than half price.
Anyone with valid Emergency Services ID will be able to purchase up to six of these wristbands for just £12 each for unlimited rides on their day of choice.
Emergency Services wristbands can only be purchased in advance at Pleasureland's online shop. Key workers simply select their chosen date and, when the Emergency Services wristband appears as an option, just 'add to basket'. At checkout workers will need to enter a valid Emergency Services ID to receive the special price.
After booking emergency service workers will receive an email confirmation which they'll need to bring with them on the day, along with the same Emergency Services ID they used in the booking process, to receive the wristbands.
Park owner Norman Wallis said: "It's a small thing, but something we can do to say thank you for looking after everyone."
Pleasureland's emergency services days are open to workers in Ambulance, Police, Fire Service, all armed forces (full time and reserves), Doctors and Nurses, NHS workers, Prison officers, Lifeboat station workers, border patrol and anyone who is a direct employee of the emergency services.