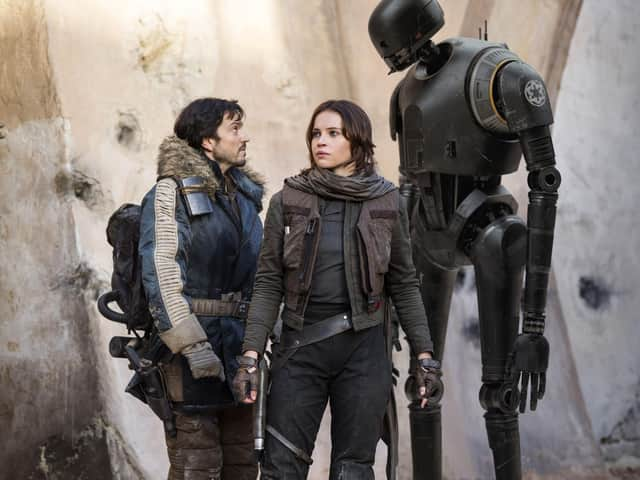 Rogue One A Star Wars Story
"Everything I did, I did for the Rebellion. And every time I walked away from something I wanted to forget, I told myself it was for a cause I believed in.
"A cause that was worth it. Without that, we're lost. Everything we've done would have been for nothing. I couldn't face myself if I gave up now." - Cassian Andor
Actress Genevieve OReilly will reprise the role of Mon Mothma, whom she played in Rogue One" in the new Disney + series.
The film focused on side characters and brand new ones.
He joined a Rebel mission to steal the plans of the Death Star, a superweapon built by the Galactic Empire.The mission to obtain the plans was a success, but Andor perished along with the rest of Rogue One.
Disney CEO Bob Iger announced in late 2017 Disney and Lucasfilm were developing a live-action Star Wars television series for streaming service Disney+
One of those series was revealed to be a prequel to the film Rogue One, described as a spy thriller focused on the character Cassian Andor. Luna is reprising the role.
Showrunner, American screenwriter and filmaker Tony Gilroy is the man behind the 12-part spin-off, which is scheduled to air in 2022.
Acclaimed British production designer Luke Hull, who worked on Chernobyl, is also working on the project.