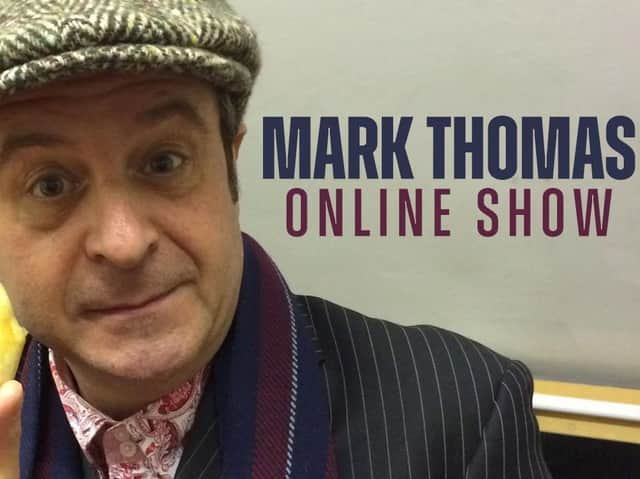 Watch Mark Thomas's online show, booking your tickets through the link provided, to enable 20 per cent of ticket purchase to go to Chorley Little Theatre
As a teenager working on his dad's building sites, Mark used to cringe when he blasted opera out to the workers. Now he's written a show about him in all his grumpy glory.
After a short toilet break, Mark will answer any questions you might have, live from his house.
The show is being promoted by Chorley Little Theatre, and takes place on Thursday, May 14.
It starts at 7.30pm and runs until 9pm.