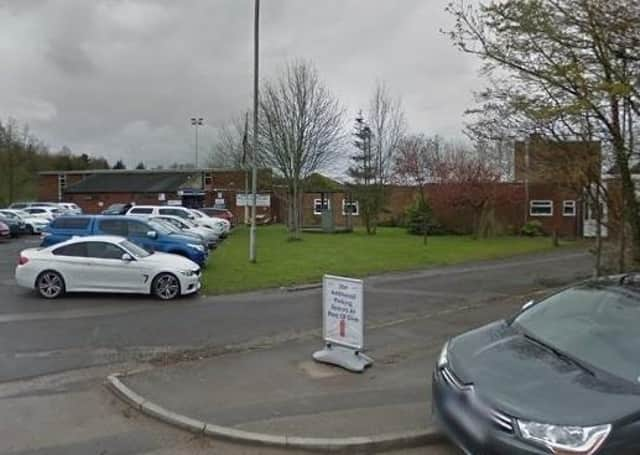 Preston Grasshoppers clubhouse in Lightfoot Green Lane, Fulwood
The rugby club's plans to upgrade its existing facilities at Lightfoot Green were due to start imminently.
Under the proposals, the club is to build an extension to the Wainwright Bar, create a new café and a beer cellar, as well as a beer garden and children's play area.
However, like many other sports clubs, Hoppers are facing financial issues due to the impact of Covid-19. Boasting a community and conferencing facility, Hoppers have been forced to close the doors to its home venue under Government instructions.
And the cancellation of the rugby season early means the club has a shortfall in its matchday revenue, which it would have budgeted for. It could well be that Hoppers may have to dip into its savings to keep the club a going concern – thus threatening its redevelopment plans.
"The big worry for us as a club is understanding what impact it will have on us as a whole," said director of rugby Gareth Dyer. "We are effectively shut for what could be three months or even longer.
"It's going to have a huge impact on us as a club and as a business. We just can't generate any income and we have still got some fixed costs which need to be paid.
"The development plans have had to be put on hold because we need to protect our cash flow. We estimate we could lose anything between £5,000 to £10,000 per week on the business side of things.
"But this is affecting everybody – all we can do is try to protect the situation as much as we can at the moment.
"In some ways we are lucky in that we have cash in the bank which was earmarked for the development so we could ride it out although that would be painful."