Snoooker ace Ian Burns dashes home Northern Ireland Open to fit new kitchen
Much Hoole snooker ace Ian Burns was still on the baize at 1am on Monday night but it was straight back to Preston at 7-30 am this morning to crack on with some much-needed housework – installing a new kitchen.
Tuesday, 17th November 2020, 12:30 pm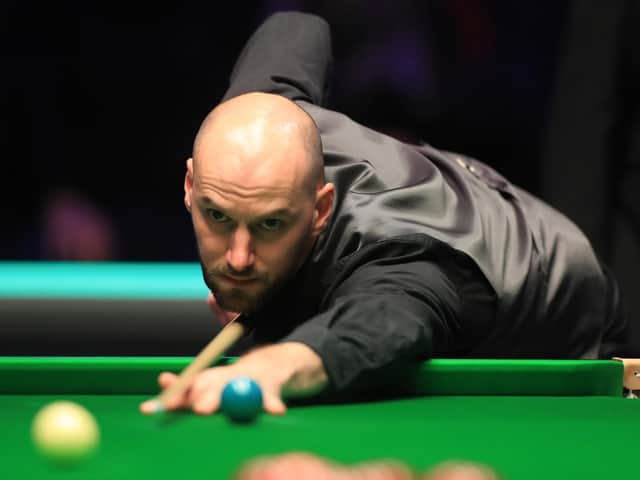 Ian Burns
The Lancashire snooker star, who lives in the Lancashire village, succumbed to a gutting 4-3 defeat against Mark Davis in the first round of the Northern Ireland Open in a late night marathon in Milton Keynes.
It was one of the world No.66's latest finishes at the table but Burns, who meets David Grace in the first round of the UK Championship next week, was a man in a hurry to swap cueing for kitchens.
"It's strange – when I came out and it was one o'clock I couldn't believe it," the 35-year-old said.
"It never felt like we were playing four hours. It was just a tough game – I missed a few chances, should have gone 3-2 up and it just went a bit scrappy. We both had chances in the last but I just really struggled to get over the line.
"I didn't have a clue how late it was. It was probably [one of the latest matches I've ever played in. I've got a few jobs to do at home so I'll probably go to bed for an hour or so to catch up for a bit.
"We're getting a new kitchen so the last month or so there's been a lot of work going on, basically living out of a dining room at the minute on a little camping stove!
"Me and my Dad have done quite a bit ourselves – we've got to put some bricks in today and lay some concrete and things like that, so it's all going on.
"You finish at one but you're buzzing, you're wired and you've no chance of sleep, so it's probably about 2:30pm by the time I went to bed. I wanted to get home so I left at 7-30pm – I've got a few days now before the UK and I'm first on Monday at 9am, so it's back down for that."
Burns made a third frame break of 54 to repel Davis' first frame 50 but the world No.44 got over the line in an attritional encounter at the Marshall Arena.
Burns, who reached the second round of German Masters qualifying at the same venue last week, will now turn his attention to the prestigious UK Championship – one of snooker's Triple Crown events – in Milton Keynes on Monday.
The event is usually held at the historic York Barbican but will this year be moved almost 150 miles south as snooker continues to adapt to Covid-19 restrictions.
The Preston potter says he'll miss the Barbican buzz and is hoping tweaks on the practice table can fire him to Triple Crown success.
"It's a little bit disappointing it's not at York," he added.
"York is such a fabulous place – I love going there every year at the Barbican and just everything about it."
Watch the Northern Ireland Open live on Eurosport, Eurosport app, and stream on discovery+