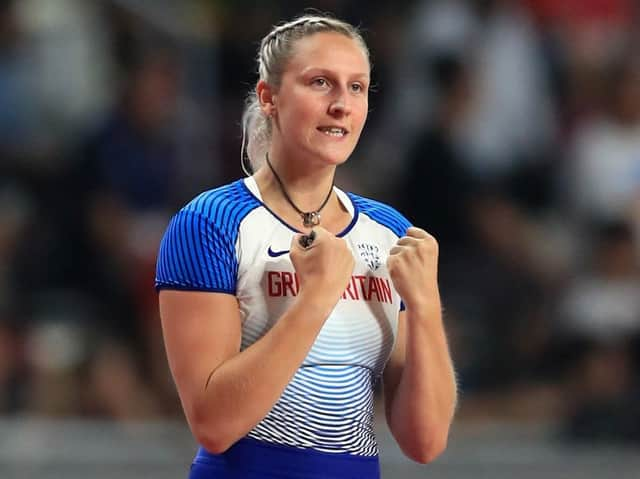 Holly Bradshaw
The prestigious meeting takes place in Torun, in Poland, which starts a week on Thursday and finishes the following Sunday.
After clearing her highest bar in nine years in Rouen earlier this month, Holly Bradshaw will be among the favourites for the women's pole vault.
Her 4.85m clearance was just two centimetres shy of her personal best, which she posted in 2012 in Villeurbanne.
She claimed silver at the 2019 edition of the Championships in Glasgow and won the title in 2013.
Bradshaw is part of a strong 41-athlete squad representing the UK at the Euros.
Olympic Head Coach at British Athletics, Christian Malcolm, said: "I'm pleased to be selecting such a strong Great Britain and Northern Ireland team for the European Indoor Championships next month. It has been a challenging time for all athletes and coaches recently, but we have seen some incredible performances.
"Of course, we are looking to maximise the number of opportunities to win medals, but it is also about providing opportunities for developing athletes as well as established athletes to achieve a GB&NI vest. We have a real mix in the squad with several young athletes demonstrating their potential in really challenging circumstances. I am really looking forward to seeing how the team perform in Torun.
"We are awaiting decisions from European Athletics on several field event nominations that we have put forward, so we hope to add several other athletes to the team later this week."