Pole vault star Holly Bradshaw's live educational video is sabotaged by hackers with inappropriate images
Olympic pole vaulter Holly Bradshaw has slammed saboteurs who hacked into a live educational video session she was hosting over the internet and posted inappropriate images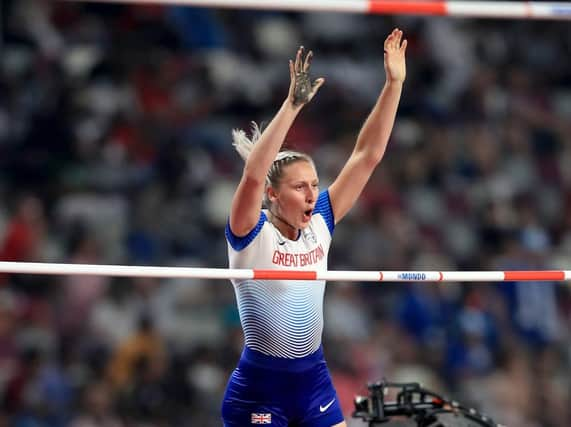 With sports across the world on a temporary shutdown due to the coronavirus pandemic, the 28-year-old athlete from Euxton decided to utilise her spare time by performing pole vault-specific training exercises via video communications app Zoom.
Unfortunately, her screen was hacked with a number of inappropriate pictures and videos being shown instead.
Bradshaw was particularly upset as her posting was particularly aimed at youngsters who may be looking to take up athletics.
In a short video message on her Twitter page, Bradshaw said: "I just want to apologise for the graphic pictures which were on there.
"Unfortunately, it's really sad that I have to say this, but I won't be able to continue with the live sessions.
"Somebody kept hijacking and overriding my screen and putting inappropriate pictures, images and videos.
"I just can't risk having my young viewers see that. It is really sad that somebody has gone to the lengths to do that."
Bradshaw has now decided to pre-record her videos from now on before posting on the Internet.
The former Parklands high school pupil has appeared at the last two Olympic Games in London and Rio and was primed to go to Tokyo later this summer.
However, this year's Games has been suspended and will now take place next year.