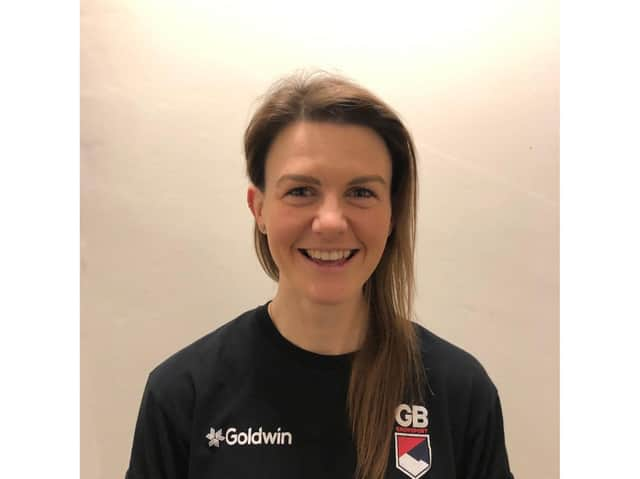 Jo Ryding from Bretherton, a GB Snowsport Para Alpine performance coach
Jo, a GB Snowsport Para Alpine performance coach reckons the innovative new leadership programme from UK Sport has the potential to radically shake-up the coaching landscape ahead of Paris 2024.
Jo says she never realised the scale of the gender coaching imbalance before but hopes snow sports can blaze a trail in catapulting female representation to new heights.
She said: "In the UK snow sport scene I think we have a gender balance, but when you go abroad to a championship, sometimes you can be the only female coach on the hill.
We're asking Chorley Guardian readers to nominate 150 reasons to celebrate Chorley to mark the Guardian's 150th birthday
"I never thought about it until I came onto this programme, but actually there is a huge gap.
"It is closing, but there is more that can be done. In terms of the UK, it will just be great to see more women getting those opportunities over the coming years.
"It is an absolute honour to be part this programme – I am so lucky and fortunate that the national governing body put me forward for it.
"For me, it has opened my eyes up for how much further I can go in my career. I always thought there was a ceiling but there isn't. There is no ceiling on ambition – you can get to whatever level you want to get to."
Dave Ryding, Jo's brother, in action earlier this year
Chances to ski were limited when growing up, but Jo had role models close to home – her father and brother.
"It is quite an unusual sport for the UK I guess, there are no natural mountains we can train on apart from the ones in Scotland," she added.
"We started skiing as a family on the dry slopes, with both myself and my brother racing each other, with my dad coaching us.
"From the dry slopes, we then started to do races abroad where we could. Obviously the family didn't have much money so it was quite sporadic, whether we went away or not.
"But we got picked up from the back of those races by the home nation's team."
Brother Dave has competed in three winter Olympic Games – while Jo also won several FIS races before turning her hand to coaching.
And she said: "Dad being a coach and on-hand 24/7 was awesome, and obviously competing against my brother pushed us on at a young age.
"It's that classic sibling thing. Still to this day, I have to beat him!"
Jo also pointed out the future is bright for the GB para alpine ski team, adding: "We will be taking the biggest team we have ever taken to Beijing 2022, so I am going to have to step my game up now.
"But obviously having connections that have been in that situation is really helpful. We can talk to them whenever, which is incredible."
UK Sport's female coaches leadership programme is positioning 28 coaches as role models for the next generation of female coaches. It marks a turning point of truly making the coaching workforce in the Olympic and Paralympic community far more diverse and gender equal. For more information visit www.uksport.gov.uk
Jo's story is included in our Chorley 150 series.
We are featuring 150 stories about Chorley: Inspirational people, places that we love, or special moments in the life of the borough.
It's a countdown to our 150th anniversary on November 4 and we're celebrating the community we're proud to be a part of.