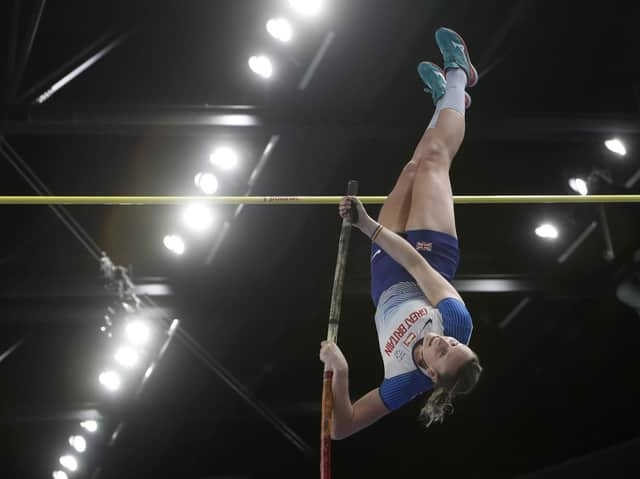 Holly Bradshaw on her way to European bronze on Saturday
The 29-year-old had targeted gold but failed with her three attempts at 4.70m and had to settle for joint third alongside Belarusian Iryna Zhuk behind Swiss winner Angelica Moser and Tina Sutej of Slovenia.
She said: "You can't sniff at a European Indoor medal, but I'm incredibly disappointed. I felt great. The other girls handled their jumps really well and I just didn't quite jump as well.
"It's been one of my best indoor campaigns ever. Of course it's disappointing to finish like that but, on the whole, I've made some really good progress and stepped it up a notch and I feel like a completely different athlete."