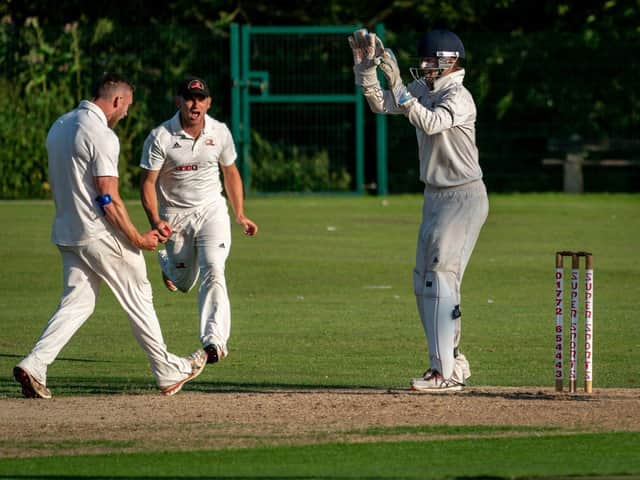 Garstang CC's players should be at the halfway point of their league season
While professional football has been played for the last fortnight, golfers are now back out on the course and tennis and basketball courts have been allowed to open, cricket matches remain in limbo.
The coronavirus pandemic means that, although England's Test series against the West Indies next month will be played behind closed doors, professional domestic cricket has been mothballed until August at the earliest.
The England and Wales Cricket Board had targeted a return for recreational cricket as early as this weekend, only for the Prime Minister to label cricket balls as 'a natural vector' of disease last week.
"The ECB are working towards getting cricket available as near to July 4 as possible but I think a curveball has been thrown in," Walling said of Boris Johnson's observation.
"There are a lot of junior and senior players desperate to get back playing.
"It's never going to be completely safe but I think cricket is a game that will adapt and be flexible because people just want to play and will do whatever it takes.
"The middle to the end of July is feasible (to return) but we're going to have to put things in place to make sure we're social distancing."
In common with their Northern Premier Cricket League counterparts, Garstang's players have been netting since mid-May in line with the official guidance on social distancing and hygiene.
As well as brushing off any cobwebs given the lack of matches this year, those nets have also been a way of engaging the younger players who might have been looking for alternative ways to spend their leisure time.
"Our main focus has been junior cricket because I think the seniors will stay involved," Walling said.
"We had a really good uptake for the nets in the first three or four weeks, they were pretty much booked.
"With the relaxation of social distancing, we can open it up to groups of six and each group has a dedicated net.
"The main aim was to keep children involved and I think that we've had 50 kids down so far.
"I think the biggest thing for us is that next generation of players, we need to try and keep them involved."