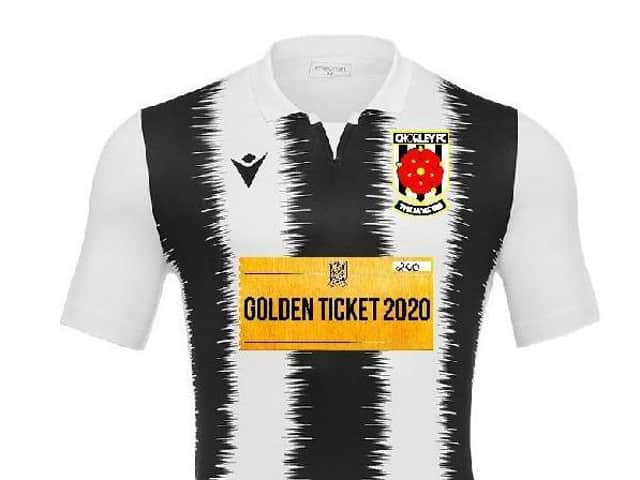 Magpies funky home design (Photo: ChorleyFC)
Designed by Macron, there are three options for fans to decide upon.
They can choose on keeping the Magpies traditional black or white stripes, similar to the one which was worn last season.
But fans can opt for a funky black and white stripes design or go for a white jersey with black trim.
A white shirt with a black trim
Supporters have 48 hours to decide and so far there have been more than 250 votes, with the funky black and white kit do far in the lead.
To cast your vote, log-on to Chorley's official twitter account at @@chorleyfc
The tried and tested black and white stripes