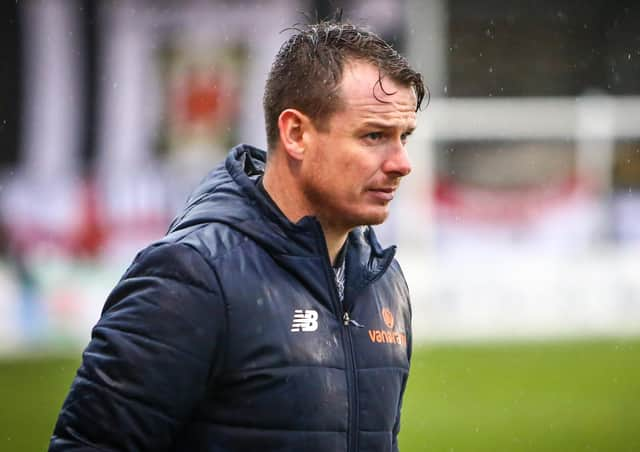 The Magpies have ambitions of bouncing back to the National League at the first attempt.
But they are suffering something of a hangover after relegation, having lost their opening four league games.
Those defeats don't tell the full story, with Chorley largely performing well, but struggling to take their chances.
The statistics show they had 17 shots to Kidderminster's eight in Saturday's 2-0 defeat, while Chorley registered 17 to Southport's 12, and 18 to York City's 14.
The only game where the shot count was not as impressive, was the home loss to Gloucester City, which was 8-6 in the visitors' favour.
Vermiglio said: "I think that's just the way it's going for us at the moment – there's a real positivity about the group – we've been beaten a few times this season, but the performances haven't been terrible.
"We're having moments, but not putting the ball in the back of the net."
And he added: "We need a bit of luck at the moment.
"We're going to lose four to 10 games in a season – most teams do if you get into the play-off positions – and unfortunately we've lost our four now, and we need to go on a run and pick up a bit of momentum.
"It's down to the boys doing that, and taking our chances."
Chorley are at Bradford Park Avenue on Saturday.
l On Monday night, Victory Park hosted BBC Sport for live coverage of the FA Cup first-round draw, with details of the draw on www.chorley-guardian.co.uk