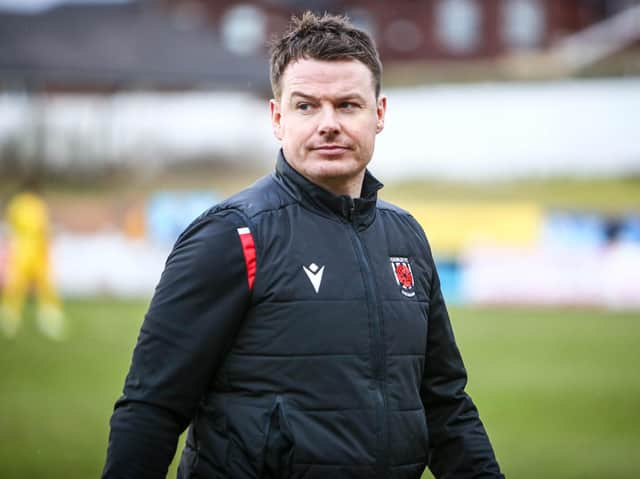 Chorley boss Jamie Vermiglio Photo: Stefan Willoughby
The Magpies sit bottom of the National League, 17 points shy of safety and for all intents and purposes are doomed to relegation with just eight games of their season left to play.
However, the outbreak of the disease, which has killed thousands of people worldwide, has brought the sporting calendar to a standstill.
In football, the Premier League and the EFL suspended their respective seasons, with non-league following suit a week later.
It is unlikely the season will reconvene any time soon and with promotion and relegations across all leagues still to be decided, it is causing a major headache for the footballing powers-that-be.
The leagues at step three, four, five and six in non-league football – such as the Northern Premier League and the North West Counties – have declared their intention to terminate the 2019/20 season.
However, the ramifications of that are as yet unknown as it will have a knock-on effect on the National League, the Football League and the Premier League, who all appear intent on finishing the season no matter what.
A statement issued by the leagues at step three and four this week said that whether termination of the season is done on the basis of determining the final placings via average points per game, or the season is declared null and void, cannot be decided until the National League's intentions are confirmed.
Vermiglio said: "To be honest I don't have a massive opinion on it.
"What will be, will be. There are pros and cons for every way that they could do it.
"From a fairness point of view, points per game sits right with me.
"No promotion and relegation is okay with me.
"It is a tough one because from our point of view, for us to get a reprieve from the position that we are in and how we have done this season, it is not something that sits comfortably with me.
"To get another stab at it because of this situation wouldn't feel right.
"If I am being honest, football is the last thing on my mind at the moment and probably is the last thing on everybody else's.
"Everybody is more concerned about their health and the safety of everybody else around them."