'Don't really have a right' - EFL pundit assesses Preston North End's season so far
The ex-Reading, Watford and Crystal Palace man gave his verdict after PNE's win over Blackburn Rovers last Friday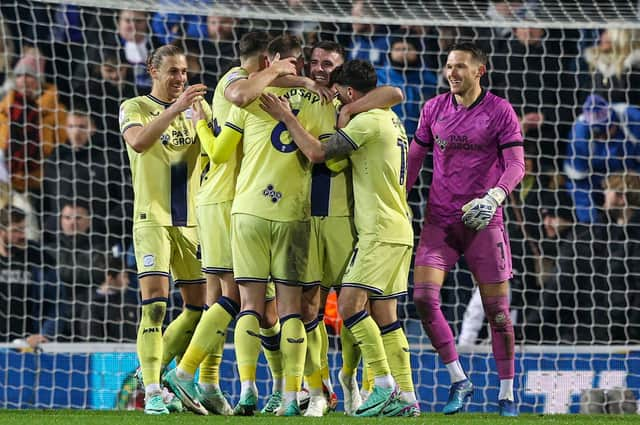 EFL Pundit Jobi McAnuff has commended the job done by Preston North End and manager Ryan Lowe so far this season.
After 16 games in the Championship, PNE occupy fifth place in the table. They have collected 28 points to date and sit below Southampton, Leeds United, Ipswich Town and league leaders Leicester City. The second tier is tight as ever but North End, for the third time this season, head into the international break in the play-off places.
Back-to-back wins over Coventry City and Blackburn Rovers sent Preston into the break on a real high - with the task for North End to continue that form over a packed festive schedule. PNE had to bounce back from a winless seven game run and McAnuff believes it has been a hugely positive campaign at Deepdale.
"Yeah, when you look at is a whole package, I think that is what he'd (Lowe) want to do - 16 games, rather than the first seven versus the last nine," said McAnuff. "Overall, to be where they are, with the points tally they've got is an absolutely incredible start. And he is right, in terms of budget, which he likes to let everybody else know - that they are up against some monster clubs. It's also absolutely true.
"If you look at some of the budgets they are up against, they don't really have a right to be there. Again, looking at some of the results we eluded to earlier, playing West Brom, Ipswich, Leicester, Southampton and Hull - who were on a good run at the time. So, it has been a tough run. What you then have to do is back that up with wins against the likes of Coventry."