Ryan Lowe makes VAR prediction for the Championship as major fault underlined
VAR has been the talk of the Premier League and European football once again this season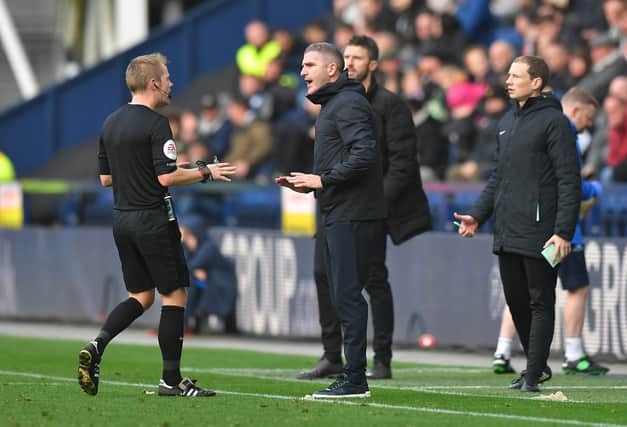 Preston North End manager Ryan Lowe believes VAR will be brought into the Championship in the near future.
However, the 45-year-old - who sees plenty of top level football given his support of Liverpool - has some concerns over the current state of the technology. There have been plenty of contentious decisions made in the Premier League and European competitions this campaign.
North End, themselves, have been left frustrated by some big calls in Championship matches - but on-field decisions in the second tier must be accepted. Alan Browne was denied a penalty at Hull City, while apparent handballs by Southampton's Kyle Walker-Peters and Millwall's Brook Norton-Cuffy went unpunished at Deepdale.
With that - and the top flight talking points - in mind, Lowe gave his verdict on the prospect of VAR being introduced in the Championship in one of his recent press conferences.
"We could have nine (more) points if there'd been VAR..." said Lowe. "I don't know. Look, what I will say is that I know it's tough for referees - of course. It's instinct, isn't it? They are showing stills now, where it looks bad doesn't it? There was no way Marcus Rashford should've been sent off (in the Europa League) and there's no way Curtis Jones should've been sent off for Liverpool, when it was a standing foot.
"You don't mean to go and hurt anyone like that. The stills are probably killing the game. I thought the VAR in Tottenham versus Chelsea was fantastic, the way it was all handled. I know it was a bit longer, but they had a top referee in Michael Oliver there. You can do it right. I'm sure you can, because it's been proven that you can.
"But, there are things that are not getting done properly or right. So, stills are a no. The handballs, even. Again, I am a Liverpool fan, but the handball against Harry Maguire - he just cannot move and it wasn't a penalty. So, will it come into the Championship soon? I think it will, yeah. I think it is going to have to, because eventually it's going to be too important.
"But then, I saw a small quote in the paper - in fact it was actually Simon Jordan - saying 'get ready for robots'. So, I don't know, but I don't want the love to come out of the game with decision making. I just want them to try and be consistent in everything they do and, at the moment, there's probably not a lot of consistency up and down the leagues is there? So, the quicker they get back to being consistent, the better it will be."