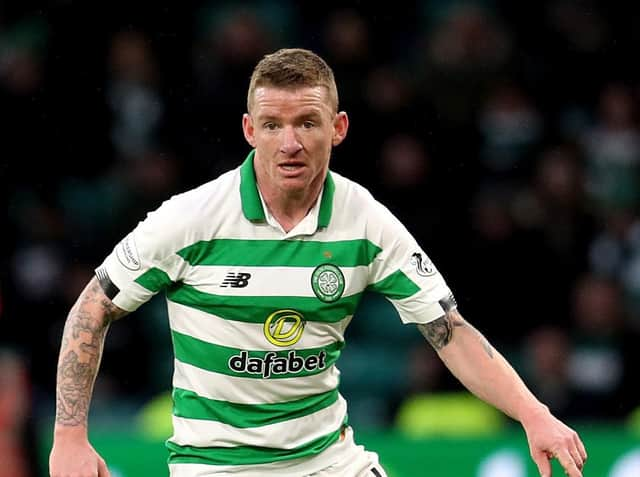 Celtic winger Jonny Hayes has been linked with Preston North End
The 32-year-old was linked with PNE over the weekend after Celtic announced they were releasing him at the end of his contract.
North End advisor Peter Ridsdale says the sole focus at Deepdale at the moment is playing the season to a finish – it is set to resume on June 20.
There have been no games for two-and-a-half months and no income, with the remainder of this season to be played behind closed doors.
Ridsdale told the Lancashire Post: "We have got a squad of 27 at the moment plus some youngsters.
"Our first concern is to make sure we can pay those players, they are contracted to us.
"This is not the time to be talking about bringing in other players and adding to what we have got.
"We've got to focus on finishing this season and then we'll see where we are at in the summer.
"We are certainly not at the stage of making approaches for players.
"If we are being linked with players, it is not because of anything we have done."
Hayes has had limited game time at Celtic this season and is seeking regular football.
The Dubliner joined them for £1m from Aberdeen in July 2017 where he had been a regular in the first team for five years.
Before that, he played for Inverness Caledonian Thistle, Leicester and Reading.
While at Leicester and Reading, Hayes had loan spells with four clubs.
Said Ridsdale: "I think we were linked with him a year or so ago, certainly before we brought in Scott Sinclair.
"We've got Scott for that position.
"It might be that we are getting linked through agents but there has been no contact from us.
"At the moment agents are ringing us up on a daily basis to see what our plans are for the summer – that is their job.
"We can't make plans for the summer yet, we have to play these last nine games and then hopefully the play-offs.
"There might be changes in football after what has happened during the pandemic.
"It could be that there is a cap on the number of players you have in your squad.
"Things like that will shape how you approach things after this season has ended. We have to finish the season first."