Countdown is on for the Big Sleep Out at Preston North End
The goal is to raise £50,000 for Preston's most vulnerable residents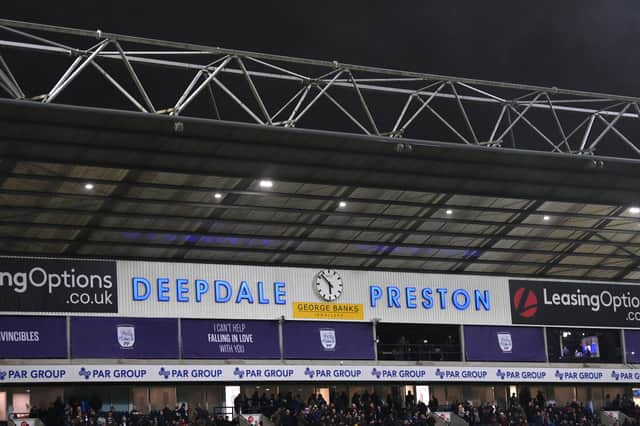 There are five days to go until more than 250 individuals sleep out at Preston North End to raise essential funds for The Foxton Centre.
The Centre has been working with some of Preston's most vulnerable residents to provide a wide range of services for more than 50 years. This year, the Big PNE Sleep Out's goal is to raise £50,000 for The Foxton Day Centre, based on Fox Street, to provide food, warmth and activities.
More than £12,000 has been pledged so far towards the total and will provide vital support for the Day Centre.Taking place overnight on Friday, November 17 2023, participants will spend the night on the pitch of Deepdale Stadium.
Kevin Abbott, Chair of Trustees for Preston North End Community and Education Trust and Finance Director for Preston North End Football Club said: "We have been delighted with the response to the Sleep Out event with over 250 people already taking part. On behalf of everyone at Preston North End and the Community Trust, I would like to wish everyone the best of luck for the night and thank you all in advance for the funding you will raise."
Jeff Marsh, CEO at the Foxton Centre, said: "We are really pleased to have so many people joining us for the Big PNE Sleep Out once again. In a week where Suella Braverman has suggested she thinks homelessness is a 'lifestyle choice' and wants to fine charities that provide tents, it's clearer than ever that people need our support. Every pound raised will help us better support some of Preston's most vulnerable residents, providing them with warmth, food and activities from the Foxton Day Centre."
Ed Walker, founder of Blog Preston, said: "We will be bedding down and joining all those at the sleep out and it's heartening to see how much has already been raised before a sleeping bag has been unrolled. Preston has always been a very generous city and the support for the event in 2019 was amazing to see and I hope we'll see the same reaction for all those heading to Deepdale this time around - especially given we're on the side of the pitch and the weather forecast looks like it is going to be a very Preston night!"