'He came to see me' - Mads Frokjaer and Ryan Lowe have honest chat after Preston North End omission
The midfielder signed from Odense this summer for a reported £1.2million fee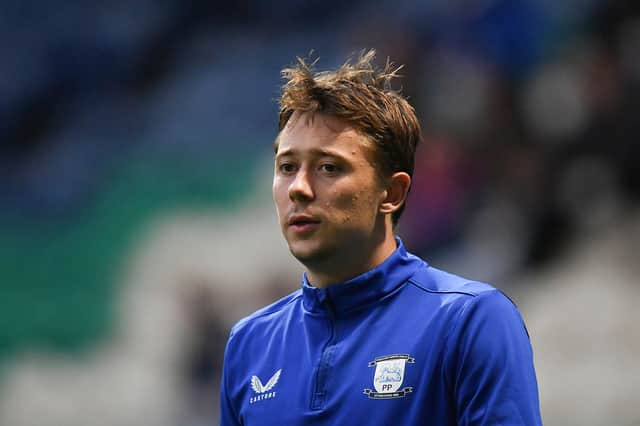 Preston North End manager Ryan Lowe welcomed the knock on his office door from Mads Frokjaer this week - following the Dane's absence in last weekend's defeat at Hull City.
The midfielder, who started the previous three games against Southampton, Millwall and Ipswich, did not get off the bench as PNE fell to a 1-0 loss at the MKM Stadium. Frokjaer has been in and out of the team since his summer arrival from Odense BK, but his talent has been on show - with three goals scored and two assisted.
Frokjaer was an unused substitute in the Leicester City defeat too, with Lowe using all five of his substitutions against the Foxes - and the Tigers last time out. Any uncertainty, then, on the part of North End's number ten could be understood. And Lowe was more than happy to talk through the Dane's start to life in England with him, one-to-one.
"Well me and Mads had a conversation the other day," said Lowe. "He came to see me, which will stay private, but there are things where we need more from him. He knows that, but his quality is unquestionable isn't it? You've seen that and everyone else has seen that. It's finding a formula which suits him, but you can't just change shape for one player. You've got to make sure it's a collective thing. Sometimes players go through a lack of form and don't get on the ball as much as they possibly can.
"I think Mads has had a good start to be fair - to come into the Championship, with how aggressive and competitive it is, compared to the Danish league he was in. He is obviously fitter and stronger now, because he's done all the programs. But, ultimately it's down to the players to get themselves in the team. If they produce on a daily basis, it gives them the opportunity to produce on a Saturday or Tuesday - whenever the game may be. Mads is no different to the rest of them.
"He's got the qualities; we need to see a little bit more of it. But, sometimes out of possession needs to be a little bit better also. He's aware of that and most players are, because that's what wins you games of football as well as the top end. You've got to do the work off the ball and it's been a good learning curve. He's learning, he's doing it - don't get me wrong. I am not sitting here saying he hasn't done any of that, but there are small parts of his game where he still needs to get better."
Lowe, who sometimes received mixed messages from managers during his playing career, enjoys seeing players come forward and ask questions like Frokjaer.
"Yeah, of course," said Lowe. "Our door is always open and I said he is more than welcome to come and speak to me anytime. That shows they care, for one, about what they need to do to get back into the team. They are the conversations I have with most players. Robbie (Brady) was the same - in the other day, having a good conversation.
"I don't want lads just to be out of the team for the sake of it. I want them to come and ask why and then we can sit down and discuss it. I am fine and open with all that. Sometimes we can be a bit too open and honest, but I think it's the best way - then they can go away, look at it and make sure they do better next time."