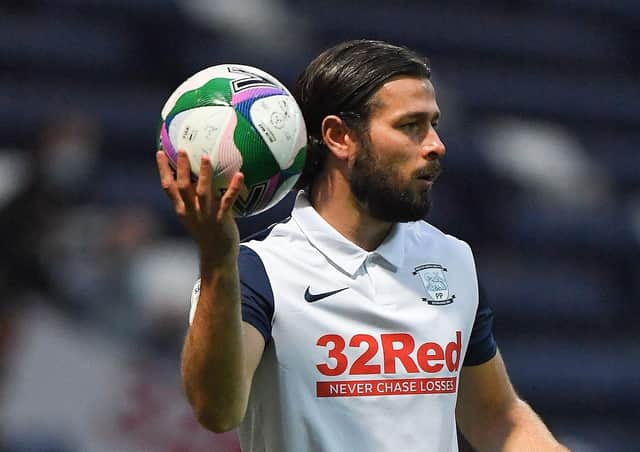 Preston North End's Joe Rafferty
In the one-and-a-half years that the former Rochdale ace has been at Preston, he has found himself on either wing of North End's defensive formation.
An established right-back – a position in which he has played the vast majority of his career, Rafferty has no problem switching sides when asked to do so by PNE boss Alex Neil.
He is very much Mr Dependable and has rarely let his manager down in his 44 appearances in a Lilywhites jersey.
"I don't mind being Mr Utility Man," said Rafferty. "The more positions you can put yourself forward in, the more chance you have of playing.
"It's kind of one of those cliched things where people say they don't mind playing anywhere for the team and I genuinely would.
"I might even ask the manager to play me up front one game!"
Despite having dreams of being a goalscorer, Rafferty is quite happy to carry on being a destroyer.
He could be due an extended run in the side on the right with regualr full-back Darnell Fisher out injured.
"Right-back is the position I am most comfortable in," he said. "It's where I have played the majority of the games in my career at.
"It's a chance for me to do as well as I possibly can and stay in the team for as long as possible.
"At the end of the day, I want to play in every game during the season and hopefully I can do well and then we can take it from there."