Duane Holmes opens up on 'really tough time' that shaped Preston North End man
The PNE midfielder has been a revelation since signing from Huddersfield Town in the summer transfer window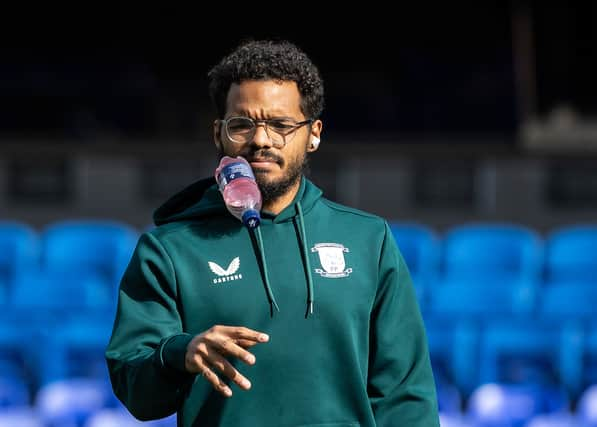 Duane Holmes may have been surprised by the direction of his pre-match press conference, but the Preston North End man's openness is both admirable and appreciated. A bubbly, energetic presence at Euxton, the 29-year-old had to come through his fair share of rubbish to become the man he is today.
There is a calmness about Holmes when reflecting on it all, though: someone who is extremely comfortable in his own skin and embracing every moment life has to offer - especially the simple things. In January 2020, he learned how quickly it can all be taken away.
Holmes lost his best friend and former Huddersfield Town team mate, Jordan Sinnott, following a tragic incident on a night out. That news was devastating to process and personal challenges would follow. Holmes now finds himself in a positive place on and off the pitch though. It's not something he takes for granted.
"Yeah, that was a really tough time for me," Holmes told the Lancashire Post. "I obviously lost one of my best friends. One month later I broke my leg and missed out on a USA call-up. Things like that, but everything happens for a reason I think. But, the difference from there to now is night and day. Home life is fantastic, my little one is great and I am enjoying life here. What more could you want?
He added: "Lockdown was tough. Luckily, I had a great support system. My brother-in-law, Jack (Marriott) pretty much lived with me and I sat and cried on his shoulder a few times. Just things like that, but lockdown was tough for everyone - not getting to see your family or friends. But, whenever anyone asks me in the building here: 'Morning Duane, you alright?' I say: 'I'm living my dream and getting paid for it... can't be better'. That is my outlook on it."
As a result, Holmes' outlook on life all changed - even more so when he welcomed his first child into the world a couple of years ago. Home is a happy place for the American, who makes the trip over to Lancashire every day in his pickup truck and seems to always be laughing or smiling.
"I think all that changed when my little man came along to be honest," said Holmes. "As a footballer, you can be very narrow-minded and self-centred in a way - where everything revolves around you. But, when you have a littlun and you are changing nappies at three o'clock in the morning, you soon realise you are not the most important thing in your life anymore. And for me, that was a big thing. No matter how bad I am having it at work, if I go home and he is alright, and I get to walk my dog, then I cannot complain."
North End boss Ryan Lowe labelled Holmes as 'massive' off the pitch and around the dressing room, last week. As a senior player who keeps himself present, Holmes likes to pass on his wisdom to those with less experience - particularly if he senses that the privilege of being a professional footballer is passing them by.
"Yeah, I mean it happens a lot," said Holmes. "It is very common. And I was guilty of that myself, at times. But, when I was young, I had good coaches. Tony Carss always used to explain it like a rollercoaster: never getting too high when it's going well or too low when it's going down. That is the knowledge I try and pass down to the young lads... to just try and stay as level headed as you can, because everything isn't going to last forever. 'This too shall pass' is what we say in our house. If you are feeling good: this too shall pass. If you are feeling bad: this too shall pass."
In the earlier referenced article, Holmes touched on social media's negative impact on him amid the injury woes and mental struggles he faced. His stand-off approach remains to this day, with posts sporadic and - if they are uploaded - predominantly focused on his personal life. Despite that, he has still felt love from the Deepdale faithful in bucket loads.
"I had a very love-hate relationship with social media," said Holmes. "You used to find yourself looking for bad comments, so I deleted Twitter and changed my Instagram so that only people I know can comment. That was more for my mental health side, because I wasn't playing very well and had just lost my friend. I didn't want to see negative comments.
"So, you've probably noticed that I don't really post on there anymore. I just try and stay off it. Since I've been here, the fans have been brilliant - all the little kids telling me I'm their favourite player and asking if they can have my shirt. It's great, but like I say, when things aren't going well I don't really want to see the negative stuff. That is just not my personality."
Holmes has been open about his hobby of video gaming, citing it as a way for him to 'de-stress and come away from being a professional footballer'. It's something he still enjoys, whenever a few hours on the console can get squeezed in. A newly released game is of great interest and he'll 'definitely' be buying the new GTA whenever that hits shelves.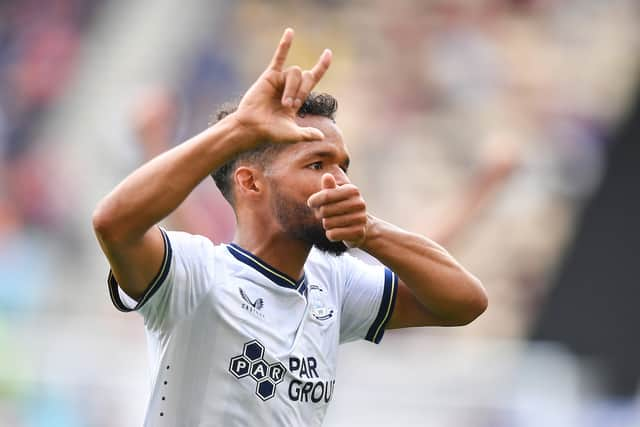 "When the wife lets me, honestly!" said Holmes. "I do enjoy Call of Duty and there is a new one coming out, so we could be borderline divorce if it's any good. The last few have been rubbish, so she'll be hoping for another rubbish one; I'm hoping for a good one."
On the pitch, Holmes is looking to maintain his fine start to life in Preston colours. Seven goal contributions in 17 appearances, with North End fifth in the Championship table, represents a successful first few months at Deepdale. Supporters will have noted Holmes' celebration whenever he hits the back of the net. The meaning behind it seems a fitting note to round off.
"Yeah, the celebration, I've got my son's date of birth tattooed on my wrist - and the hand sign means 'I love you' in sign language," said Holmes. "I've got that tattooed for my wife as well, so it's basically my way of letting them know that I do everything for them."
Preston's manager has spoken plenty of times about recruiting 'smartly'. In Holmes, North End have got themselves a player with experience in abundance, quality in his locker and fierce determination to win. If PNE are going to have any success in the next couple of years, then their number 25 will surely play an important part. As for the highs and lows that the Championship throws up, you get the sense that he'll be just fine.