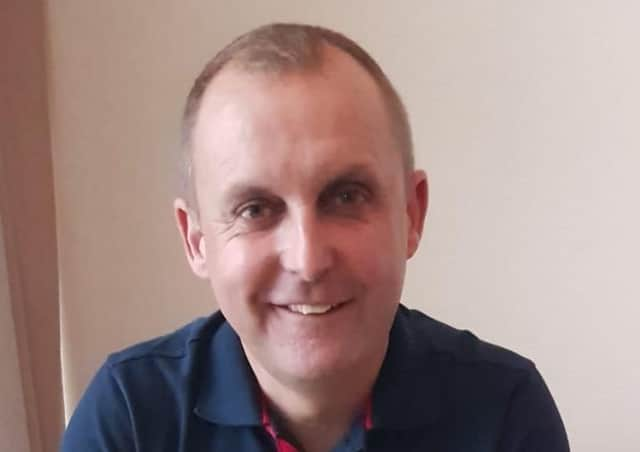 Jamie Grundy
As prison football teams go – HMP Prescoed FC are nigh on invincible.
The Welsh jailhouse won the Gwent Central League Division Two title last season by a whopping 11 points.
Indeed 'The Prisoners' have tasted defeat just once in three years of action.
Mind you, what would you expect when the jailed outfit boasts a striking – and uncanny – resemblance to one of Preston North End's finest teams in recent memory.
With Sam in goal, Tom and Calum occupying the full-backs positions, complementing the central defensive pairing of Bailey and Paul – the prison defence would appear to have any raider under lock and key.
And with a midfield of Daniel, John, Paul and Neil to provide the ammunition for Jermaine and Joe to escape free in the opposition penalty box – no wonder the men in prison garb have taken on and beaten virtually everyone they have come up against.
You could be forgiven for thinking that HMP Prescoed FC's similarities with PNE's League One play-off heroes of 2015 is one huge coincidence. But in actual fact, there is no coincidental miracle at work, indeed it is all the work of an author, who just happens to be a mad keen North Ender.
Preston man Jamie Grundy now lives in Cardiff as an independent trainer, educator and researcher working prominently in prison education.
The 49-year-old was afforded the opportunity of following the fortunes of the all-conquering prison outfit, game-by-game, during the 2018-19 football season.
His findings during the campaign have been documented in a new book called "90 Minutes of Freedom".
While the team – and its success – is very real, the identity of each player had to remain a secret, so Grundy decided to pay homage to PNE's Wembley winners by naming each prisoner after one of the Lilywhite stars.
"It is quite an unusual scenario," said Grundy. "I was delivering an education programme within Prescoed prison and I started this project at the beginning of the last football season.
"I got handed a tiny bit of funding to do some research on the prison's football team specifically.
"The reason being the football team – even though it plays in a league open to the public – it was a bit of an unknown quantity.
"You can't really find out about them or turn up on a Saturday afternoon to watch them.
"When you do something like this, there are standard formal research permissions you must obtain and perimeters you must adhere to – like changing the name of everybody.
"So I just thought , I will name them after North End's 2015 Wembley play-off winners."
Grundy spent the entire season shadowing the team.
He attended every training session and all the matches – even appearing once on the bench when they were short while sometimes offering a few words of encouragement within the confines of the dressing room.
The make-up of the prison team varied – there was one first-time offender, while many were in for drug offences.
There was one man who had been imprisoned for murder and others who had been convicted of violent disorder.
But what all the prisoners had in common was that they had all been assessed as being low-risk of offending again and many of them were coming to the end of their sentences.
At first Grundy's presence on the touchline was confusing for the prisoners.
He said: "When I first started following the football team, at first, they thought I was a prisoner because I wasn't walking around with a set of keys hanging from my belt.
"They just assumed that I was one of them because the way the prison is set out – it's a category D open prison like Kirkham Prison is – so all the men go off and work during the day.
"So they thought I was a prisoner and that was interesting because they told me stuff which they probably would not of done if I was a member of the prison staff.
"So being one of the guys was good.
"But when they found out I was writing a football book, they assumed I was from a magazine like 'Four Four Two' and I was going to do some glossy expose on them.
"They thought I was maybe going to do a story about how this guy is in prison, but he's coming out in a few months and a club needs to give him a chance because he's a really good player.
"I had to tell them that I had to write the book in a way to remove all identifiable characteristics.
"In writing it, the limitations were that I did not interview the victims of the players' crime or crimes.
"What I did was by spending lots of time with them I got to know them pretty well and so by the time I got to sit down and interview them, they would tell me their experiences.
"I was looking at football and how it has helped them during their sentences."
If Grundy presumed playing in a league against teams from 'Civvy Street' would have presented problems, then he quickly discovered that he was wrong. Indeed the prison team's presence in the league is well known and there are few problems which arise during matches.
He said: "I used to play on Moor Park in Preston when I was younger and there would be more problems in terms of unsavoury people playing or spectators turning up and drinking cans of alcohol on the sidelines.
"The prison team has been present in that league for 20 years and so the other clubs had become used to it.
"I think they knew that they were in for a hard game because you tend to find the prison team is a lot fitter.
"But there were never any problems. I think the referees enjoyed it more.
"You have to remember many of the prisoners were coming to the end of their sentences so they didn't want to do anything which would jeopardise that or make them get sent to a higher category prison."
Despite the prisoners being on their best behaviour, Grundy revealed a few occasions arose which were certainly not for the faint-hearted.
"The dressing room was like any other dressing room in that there was a lot of testosterone; there was a lot of banter flying about," said Grundy, who is married to Annie and has a six-year-old daughter Martha.
"ButI never once felt uncomfortable which was interesting because I was present for the first game in which they had lost in three years.
"I suppose just like you would get in any other dressing room in the country, after the game there was a dissection of what went wrong – it did get quite heated.
"A couple of them squared up to each other and although it did not get physical, I was acutely aware that quite often these men are in jail in the first place for violent offences.
"These men got things out of their system but it did not escalate and that's because the prisoners in the football team have three sets of rules to follow.
"They have the prison rules, the rules laid down by the prison's physical education officers and the other rules they must follow is the Laws of football."
Grundy revealed why the book is called "90 Minutes of Freedom"
" One of the design features of the football team is that the pitches are located away from the main prison camp," he said. "The view from the pitch is rolling hills and farms – you can't see the prison.
"For many of the men, it's their only taste of freedom considering how many years they have been in prison.
"The reason why the book has its name is because many of the prisoners told me that for all the time they played football, they no longer felt that they were a prisoner.
"For some of the men, it was really significant because it was the only time their view of the world did not involve high walls and barbed wire."