As it happened: QPR 3-2 Preston North End
PReston North End make their first trip to the capital to face QPR in the Championship, 3pm.
Saturday, 2nd October 2021, 1:21 pm
Updated
Saturday, 2nd October 2021, 5:02 pm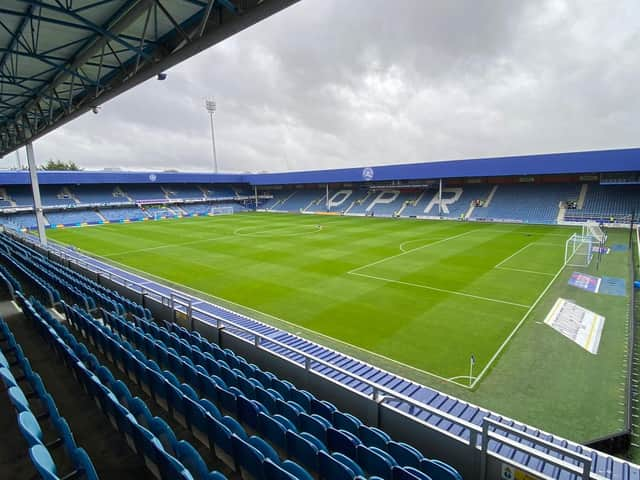 QPR's Kiyan Prince Foundation Stadium.
We'll have all the build up and action throughout the afternoon so make sure to refresh the page (F5) so you don't miss a thing!
LIVE: QPR vs PNE
Last updated: Saturday, 02 October, 2021, 15:39
Uncertainty over Connor Wickham's recovery leaves question marks over his place in Preston's 25-man squad
Preston North End are open minded about filling the spare place in their squad if Connor Wickham is taken out of it following surgery to repair a damaged hamstring.
Wickham, 28, is starting the long road to recovery after going under the knife this week.
There is a big question mark against him being fit before his PNE contracts ends in mid January.
So it could well be that representation is made to the EFL for Wickham to be removed from the 25-man senior squad.
North End head coach Frankie McAvoy told the Lancashire Post: "If his recovery is going to take longer than the time Connor is here, I will probably look to add to the squad.
"It's something we've been speaking about.
"We have Joe Rafferty, Jamie Thomas and Josh Harrop here who aren't in the squad at the moment."
Read the full story here.
Good recent record
PNE have won four of their last five visits to QPR, winning 2-0 last season.
42 years in the making...
PNE have only drawn six in a row once in their history, last doing so between February and March in 1979.
Team News
PNE Starting XI: Iversen, Storey, Bauer, Cunningham, Van den Berg, Ledson, McCann, Earl, Johnson, Maguire, Riis.
PNE Subs: Rudd, Lindsay, Browne, Whiteman, Sinclair, Potts, Murphy.
One change
Frankie McAvoy has made one change to the side that drew 1-1 with Stoke City.
The change comes in midfield as Ali McCann comes in for Ben Whiteman, who scored last time out.
Keep an eye on.. Everyone!
No side in the Championship have had more goalscorers than QPR this season, with 10 different players netting so far.
Wet one in London
It has been absolutely throwing it down all day here in the capital, the type of weather you would love to play football in, though there are only a few actually able to do it!
Kick off!
QPR get the game underway!