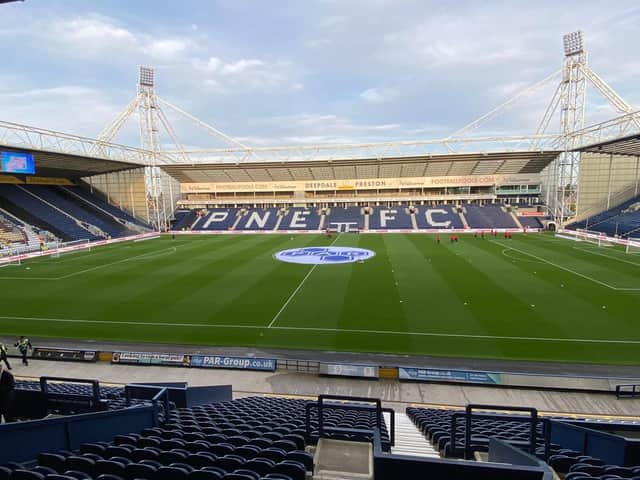 Preston North End's Deepdale home.
We'll have all the build up and action throughout the evening so make sure to refresh the page (F5) so you don't miss a thing!
LIVE: PNE vs Chesterfield
Last updated: Tuesday, 21 September, 2021, 20:15
Brad Potts never thought of going elsewhere before committing
Brad Potts is targeting being on more of an even keel after he signed a new contract at Preston North End.
The midfielder admits his playing time at Deepdale has been 'a bit up and down' but that did not stop him putting pen to paper on an extension.
Having got into the final year of his previous contract, Potts has agreed a two-year extension which will take him through to June 2024.
It follows on from his team-mate Jordan Storey signing a three-year deal on Monday.
Potts said: "I'm absolutely delighted.
"There have been talks ongoing for a few months now so when I knew the club were wanting to extend my contract I just wanted to get things sorted as soon as possible, so I'm delighted.
"I feel at home. It's probably been a bit up and down in terms of playing and getting a proper run and momentum for myself."
Read the full story here.
Changes to come?
Frankie McAvoy must decide whether or not to change his side and prioritise the league, or to go for it and keep the cup run going.
It's unlikely the head coach will fully rotate but there will certainly be some changes.
A first meeting
PNE meet Cheltenham for the first time this evening.
Neither side have been in the same division before despite North End's long history.
Team News
PNE Starting XI: Rudd, Storey, Lindsay, Hughes, Rafferty, McCann, Whiteman, Potts, Cunningham, Riis, Wickham.
PNE subs: Iversen, van den Berg, Earl, Browne, Maguire, O'Reilly, Rodwell-Grant.
Seven changes
McAvoy has opted for seven changes for this evening, Storey and Hughes continue their ever-present season.
Connor Wickham and Ali McCann come in for their full debuts.
Here come the players...
Both sets of players are now on the pitch, North End led by Greg Cunningham.
Off we go!
PNE get the game underway!
Wickham receives treatment
Connor Wickham is down receiving treatment and looks unable to continue.