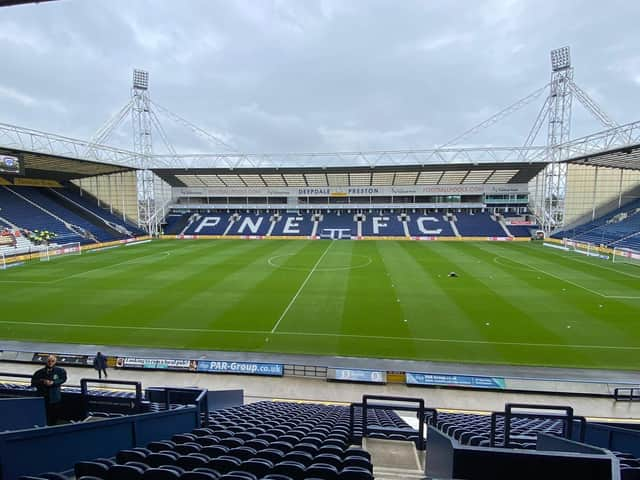 Preston North End's Deedale Stadium.
We'll have the build up and action throughout the afternoon so make sure to refresh the page (F5) so you don't miss a thing!
LIVE: PNE vs Hull City
Last updated: Saturday, 07 August, 2021, 15:51
Focus on Frankie McAvoy
Frankie McAvoy has his first Championship outing as Preston North End head coach when Hull City visit Deepdale today.
For eight games at the end of last season he had 'interim' in the job title but PNE taking 17 points from the 24 available landed the Scot the job full-time.
Profile-wise, McAvoy will admit that he is not high up the list of 'names' in the division.
That matters little to the 54-year-old who will be hoping this season goes as well as his audition did in the closing weeks of the last campaign.
McAvoy told the Lancashire Post: "We all have different stories in life, you never know where it is going to take you.
"If I hadn't have taken the job with eight games to go last season, who knows who would have been sitting here talking to you now.
"Thankfully I took that chance and it turned out well. An opportunity like this might never have come around again. Life is about taking risks sometimes.
"You never know what might get thrust at you, we all have our personal issues and positive things that happen."
Read the full story here.
Football is back
There may not be loads going on just now around the ground as fans continue to make their way to the home of football, but football is finally back - properly.
There is still a section of the fanbase steering clear due to their own safety concerns but there will be plenty of North Enders present to welcome Frankie McAvoy's men out onto the pitch.
Big call to make...
Frankie McAvoy has a big decision is his first game as full time PNE boss, does he start with last season' star Daniel Iversen or the ever-reliable Declan Rudd?
Iversen only rejoined the club on loan this week so has not had much time to train with the squad, but he will be familiar with his teammates from last season.
Rudd has had the gloves throughout pre-season and did nothing wrong before a long term injury gave the need for the Dane to come in last winter.
Team news coming soon...
We're just three minutes away from the first team announcement of the season...
Team News
PNE Starting XI: Rudd, Storey,Lindsay, Hughes, Barkhuizen, Whiteman, Ledson, Browne, Cunningham, Riis, Evans.
PNE Subs: Iversen, van den Berg, Bauer, Johnson, Thomas, Rodwell-Grant, Potts.
The reason for a couple of absences
The fan park was in good spirit
Kick off!
Football is back! And so are wifi issues...