As it happened: Preston North End 1-2 Cardiff City
Preston North End return to action as they welcome Cardiff City to Deepdale in the Championship, 3pm.
Saturday, 20th November 2021, 1:18 pm
Updated
Saturday, 20th November 2021, 4:56 pm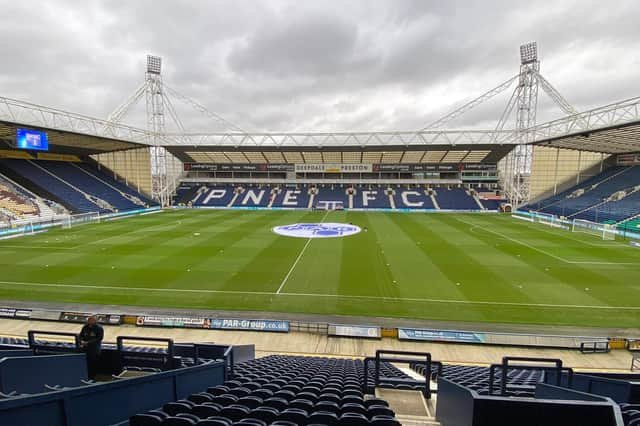 Preston North End's Deepdale home.
We'll have all the build up and action throughout the afternoon so make sure to refresh the page, F5, so you don't miss a thing!
LIVE: PNE vs Cardiff City
Last updated: Saturday, 20 November, 2021, 15:34
Frankie McAvoy not afraid to match the system to the game
Preston North End head coach Frankie McAvoy is not against switching formation but feels he must do what is best for his side from game to game.
This afternoon his team will come up against a Cardiff City side that prefer to use a three-at-the-back system.
That is similar to McAvoy's own usual tactic and a match-up that has suited PNE in the past.
The Scot has spoken previously about struggling when coming up against four at the back and mulled over whether or not to switch things around for the Lilywhites.
He told the Lancashire Post: "We've looked at the four, we've tried it and we've looked at a three.
"There is nothing closed in whatever system we play. At the moment, what has served us best is our back three – or back five – defending, depending on what side of the fence you sit on.
"There are quite a lot of teams that play that system, what you've got to do is play whatever you think is best for your team and whatever is best for the game you're playing."
Read the full story here.
Hat trick of home wins?
PNE are looking to make it three home wins in a row for the first time since December 2020.
Team news incoming...
Frankie McAvoy will soon name his starting XI, with a big choice at centre half if Patrick Bauer doesn't make it.
Team News
PNE Starting XI: Iversen, van den Berg, Bauer, Hughes, Barkhuizen, Ledson, McCann, Browne, Cunningham, Riis, Maguire.
PNE Subs: Hudson, Lindsay, Johnson, Storey, Sinclair, Earl, Potts.
Four changes
PNE have made four changes from their defeat to Nottingham Forest - Cunningham, Ledson, Browne and Maguire come in from the off.
Moore missing
Kieffer Moore is the biggest absentee of the afternoon - both phsycially and figuratively - as the Wales international misses out on the matchday squad altogether.
Cardiff going for their own hat trick
Cardiff have won in their last two visits to Deepdale and will be looking to make it three in a row this afternoon, their two wins previously is as many as their previous 15 trips.
Worst run in 50 years
PNE have lost their last three against the Bluebirds, that is their worst run against the Welsh side since 1968-72, almost 50 years ago.
The heavens have opened
It is absolutely thowing it down here at Deepdale, it almost looks foggy there is that much rain.
It's that fine stuff that gets you wet...