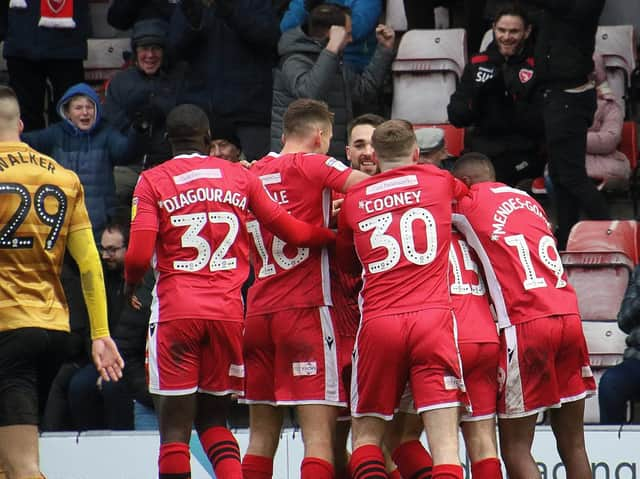 Morecambe's season is set to be brought to an early finish
Hours after talks between League One clubs saw them fail to reach an agreement, the bottom tier sides opted to conclude the season.
It's understood that clubs were in favour of three teams being promoted automatically to League One, completing the play-offs to decide on one more side to go up, and on no teams being relegated to the National League.
A points-per-game format was also discussed, with any formal ending of the season requiring a similar agreement being reached by League One.
Any decision would then require the ratification of the English Football League and the Football Association.
When matches were suspended in mid-March as a result of the coronavirus pandemic, Morecambe were 22nd in the table and 10 points clear of bottom club Stevenage with nine games of the season to play.
Speaking at the start of this week, Shrimps co-chairman Rod Taylor had admitted he did not see the club playing the remaining matches of their 2019/20 season.
League One clubs are expected to meet again on Monday after no definitive outcome was reached at their meeting on Friday morning.
Six third tier clubs - Fleetwood Town, Ipswich Town, Oxford United, Peterborough United, Portsmouth, and Sunderland - had said on Thursday that they were opposed to ending the season now on a points-per-game basis.