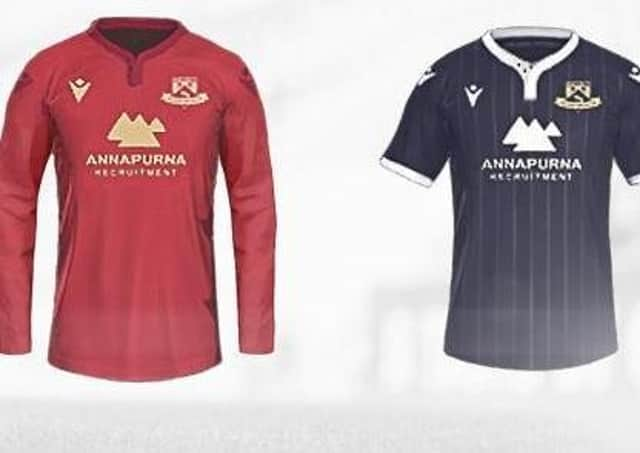 Morecambe's new kit for their centenary year Picture: Morecambe FC
The club kicks off its centenary year on May 7, and to mark the occasion, has produced a new commemorative crest.
The crest, which is gold in colour, is an amalgamation of the club's previous designs matching the historic version depicting the town's famous coat of arms with the new design reverted to in recent years.
Club co-chairman, Rod Taylor, said: "We felt it was vital to mark our centenary year with a special commemorative crest.
"We are very proud to have represented this fantastic town for 100 years and it was important to us all to include an element of its heritage in this very special crest.
"I am very proud and happy with the new crest and believe it embodies everything that we, as Morecambe fans, are proud of, our town, our club and our supporters."
The new kits can be pre-ordered at: https://www.crowdfunder.co.uk/supporting-the-shrimps?tk=17dfb533a2297f6ecdfa5434347a950087388fe6