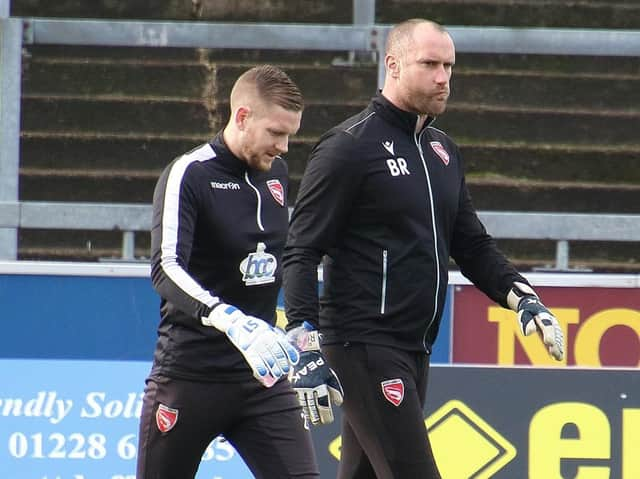 Morecambe goalkeeping coach Barry Roche is now passing on his knowledge
Almost two decades on from his debut with Nottingham Forest, Roche is now passing on his experience to the Shrimps' keepers.
Aerial ability, shot-stopping and good communication might be obvious pre-requisites for the role but Roche has also pinpointed the bit between the ears as a crucial element.
Keepers live with the realisation that, nine times out of 10, a mistake they make usually has an adverse effect on their side; something Roche dealt with during his career with Forest, Chesterfield and Morecambe.
He said: "That's part and parcel of being a keeper, it's something you have to learn with.
"Everyone has their own way of dealing and coping with it.
"For me, it was easier the older I got but when you do make a howler, for a minute, you want the ground to open and swallow you up."
The ups and downs of a keeper's life were neatly illustrated when the Shrimps drew 2-2 with Salford City last September.
Having trailed in the first half, they then scored twice in three minutes to take the lead.
Then, midway through the second half, Roche misjudged a free-kick and let the ball slip through his hands for the most fortuitous of equalisers.
An inexperienced keeper might have dwelled on that but he dusted himself down and went from zero to hero with a stoppage-time penalty save to earn a point.
"It's easier to think that, depending on how experienced you are, it affects you more and affects your game," he said.
"If you're a keeper then you have to be mentally strong and everyone has their own way of getting over a mistake.
"Pretty much every keeper will make a mistake so it's about how quickly you put it to one side and refocus."