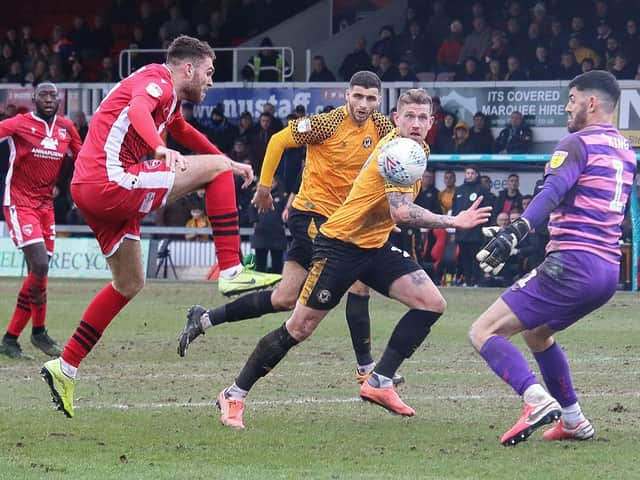 Morecambe haven't played since defeat at Newport County AFC in early March
It was reported at the end of last week that clubs in League One and Two will vote this week to end the campaign with immediate effect.
The coronavirus pandemic saw Morecambe's campaign suspended in mid-March with nine games of the season left and the club 10 points clear of bottom side Stevenage.
While the Shrimps' chief wouldn't be drawn on the vote speculation, he outlined his personal view as to what should happen now.
He said: "There's no ideal answer but, from day one, I'm sure everyone wanted the season to end.
"We have to be realistic though, football is only one aspect of this horrendous situation.
"I can't see football restarting again, certainly at our level, but why should it?
"Even at the top level, why should they divert loads of testing kits for football when the general public haven't been tested? It's morally indefensible.
"I love football as much as anyone but it's not the be-all and end-all."
Playing matches behind closed doors was an initial suggestion on how football should progress.
There now seems to be a groundswell of opinion that ending the season early in the bottom two divisions might be the way forward instead.
However, that only poses the question as to how the final tables look, especially with the promotion and relegation places.
Points per game seems to be the favoured outcome but that may be fraught with difficulties, especially if clubs adversely affected decide to challenge the eventual outcome.
"You can see what will happen – legal challenges all over the place – but you can't mess with people's lives," Taylor said.
"I think it would be a great boost to see football back but it isn't a priority.
"I can see it happening in the Premier League and the Championship but, at our level, it isn't going to happen."