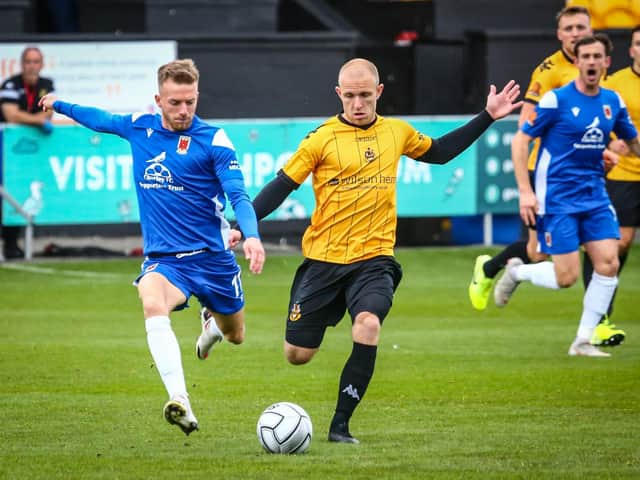 Chorley's Elliot Newby in action against Southport earlier this season in the National League North (photo:Stefan Willoughby)
The current 2020/21 campaign is in the middle of a two-week suspension after a number of clubs displayed discontent about the level of funding available to help them through the rest of the season with no fans able to attend games.
On Monday night, the National League distributed resolutions for member clubs to consider.
Clubs must first vote on whether or not they should group the higher-tier National League Premier with non-league's second tier, National League North and South, in a single vote or decide each tier's fate separately.
They are then asked whether or not to continue playing, or call the season off and suspend promotion and relegation. If the vote is decided on a tier-by-tier basis, at least 22 of the 43 clubs in National League North and South would need to agree for the season to be brought to a premature conclusion.
The season is set to continue this weekend with the Magpies heading to Brackley Town.