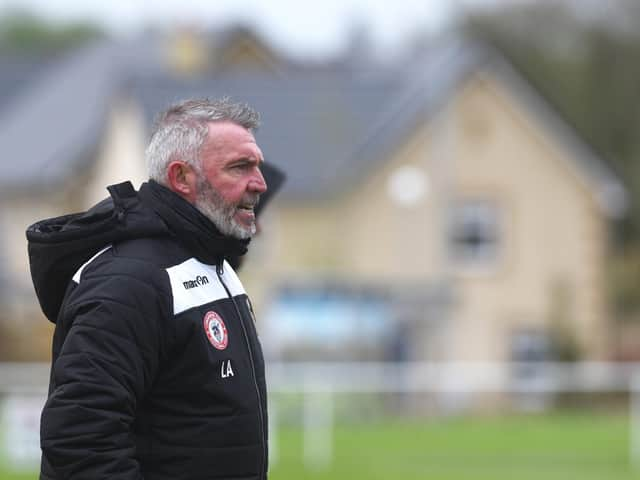 Longridge Town boss Lee Ashcroft
Town are set for their first meaningful game in almost six months on Tuesday with an FA Cup extra preliminary round tie against Winsford United.
With the NWCFL season having been put back until October at the earliest, the cup tie is a competitive match in a sea of pre-season friendlies.
It is also the first chance for Town to accommodate a maximum of 300 supporters under the government guidelines, having previously operated at the 150-fan threshold during last month's friendlies.
"The most pleasing thing is that we can get fans through the door," Ashcroft said.
"We're allowed to get 300 fans on but they must have missed football like we all have, so I'm hopeful we can get that number through the door – be it Longridge fans or others who just want to see a game.
"We've put all the areas in around the ground in terms of where people can go – and we might have done too much but we want to do it right and hopefully get people back through the door."
Having met Kendal Town and FC United of Manchester last Thursday and Saturday respectively, Town have another five matches lined up.
Four of them are at home with Stalybridge Celtic (September 5), Nelson (September 8), Garstang (September 15) and Abbey Hey (September 26) all visiting.
There is also a trip to AFC Fylde (September 19) as Town finalise their preparations for the 2020/21 season.
The extra games have had to be arranged at short notice after September's proposed return to league matches was put back at least a month.
"I'm lucky in that I know quite a lot of people so we're fully booked now in terms of friendlies," Ashcroft said.
"We've had a few games already and we're ticking along quite nicely.
"I'm really pleased with the fitness levels in some of the games, especially the ones against Bamber Bridge and Southport."