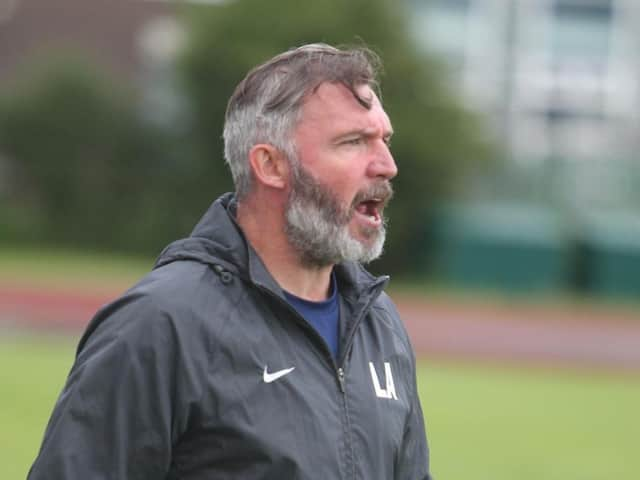 Longridge Town manager Lee Ashcroft
Town are due to host fellow North West Counties Premier Division side Skelmersdale United in the third qualifying round.
Victory would see them into the final qualifying round and, potentially, one win away from pulling out Football League opposition in the first round proper.
There is also the small matter of £5,625 in prize money to tonight's winners and the possibility of attracting even greater attention at the next stage.
Ashcroft said: "Whoever goes through will be on the BBC (in the next round), 100 per cent.
"That's a boost in itself as well as a financial incentive for the club."
Ashcroft's players go into the game after a 10-day break thanks to their games with Charnock Richard and Congleton Town both falling victim to waterlogged pitches.
Tuesday's forecast is a mixed one but the club will be leaving nothing to chance.
"The game will be on, 100 per cent," Ashcroft said. "There will be people down there helping after work and I'll be one of them.
"Saturday's game against Congleton would have been on if we'd been playing a local team. However, Congleton were setting off at 11am and needed an answer then – but it was fine at 3pm."
Town and Skelmersdale are the two lowest-ranked sides left in the competition.
As Ashcroft acknowledged, both teams would have been happy to have drawn each other rather than another side from higher up the pyramid.
"I was told it's 35 years or something since a North West Counties Premier team got to the fourth round," Ashcroft said.
"Whichever team goes through will have done extremely well but I was full of confidence before the Stalybridge game because I know what this team is capable of."