Who's The Daddy: Kitchen is where magic of weight loss happens
​If you go to the gym to lose weight then I'm afraid I've got some bad news for you. You're looking in the wrong place.
Watch more of our videos on Shots! 
and live on Freeview channel 276
Visit Shots! now
You can do all the exercise classes you like and run on the treadmill for hours like an overgrown hamster on its sad little wheel, I'm sorry to say you can't outrun a bad diet. God knows I've tried.
If weight loss is your goal then the best place to start isn't the fancy gym you pay £50 a month for, it's your kitchen. And then the streets. That's where the magic happens.
This time last year I got a kick up the backside that changed my life. A routine blood test revealed I'd eaten and drank my way into type 2 diabetes. Let me tell you, the threat of going blind and having your toes amputated sharpens your focus.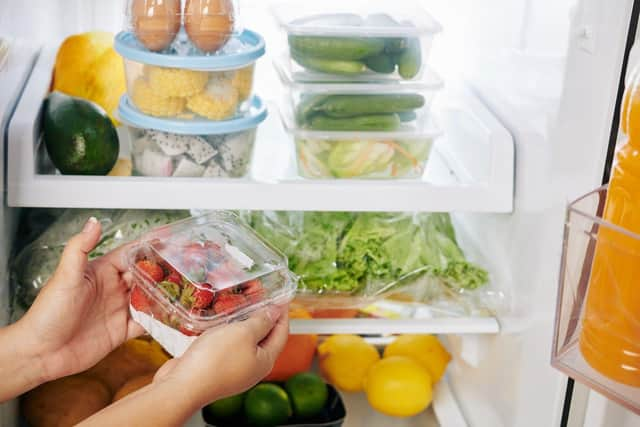 The NHS, while brilliant at diagnosis and handing out pills, has enough on its plate surviving from day-to-day to formulate a diet plan for someone who, for 30 years, couldn't figure out why he was steadily gaining weight on a diet of pizza, pasta and red wine despite going to the gym three times a week.
So it was off to YouTube, which has the answer to just about everything if you look hard enough, where I stumbled across fitness expert James Smith, a self-confessed fat man in a fit man's body.
Thanks to his advice, although snarky and NSFW, he set me on the road to losing 15kg in six months (and keeping it off) and getting type 2 diabetes into remission, all without pounding the gym too hard or too often.
My HbA1c level was 53 this time last year (anything above 48 is full-fat diabetes), and is down to 33 as of last Friday. All through diet.
Massive credit too to kinesiologist Cheryl Towey. I couldn't have done it without her and cannot thank her enough.
So the magic formula. Calorie deficit. That and moving more. Eat more protein (keeps you fuller, longer) and fibre, but way fewer carbohydrates and no sugar. So plenty of lean meat, fish, eggs, non-starchy vegetables, some fruit and nuts. And less (none) bread and pasta.
Oh, and if you're overweight, one of the best exercises is walking. Plain old walking. Running makes you hungry and you'll eat more. The ideal is 10,000 steps, but do as many as you can.
Defying gravity by keeping your backside off the floor and moving it around for a couple of hours a day is one of mankind's greatest exercises. And you don't need a gym membership for that. So eat better and move more.
There's a few other bells and whistles such as eight hours of sleep a night and drinking plenty of water. But essentially, that's about it.
Go to the gym by all means, exercise is a wonderful thing. But even if you really go for it you'll burn about the same amount of calories that's in a Twix.
To read more Who's The Daddy click here