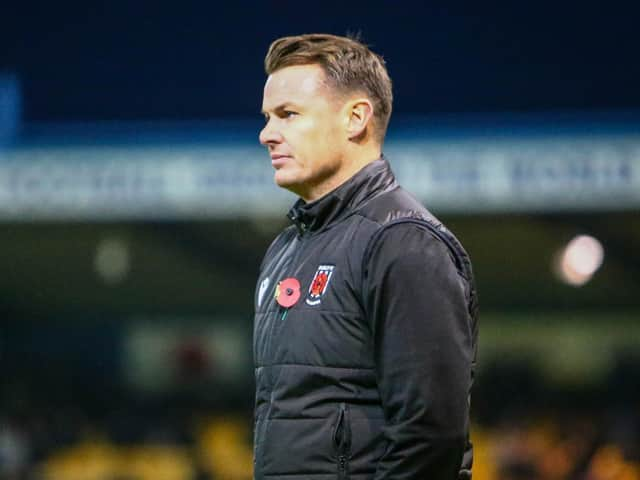 Chorley boss Jamie Vermiglio Photo: Stefan Willoughby
The Magpies look doomed, currently bottom of the table and several points adrift of safety.
They are currently 11 points behind fourth-bottom Chesterfield and a further point adrift of Dagenham and Redbridge, who are in 20th spot.
Confusion surrounds how many teams will get relegated from the division this season due to Bury's expulsion from the Football League.
Should the Shakers be handed a place in the National League next season, then four teams will go down but if the men from Gigg Lane are placed in the NL North, only three are expected to be relegated.
Despite the varying permutations, nothing can disguise the fact that the Magpies need wins – and need them fast with 13 games of their season left to play. Without a game last weekend, Chorley travel to second bottom Ebbsfleet United this weekend.
"We need to win at least five, six or seven of our remaining games to have a little bit of a glimmer of hope," said Vermiglio.
"Whether those wins come from the next five or six games or the last seven games, we still have that hope and that's the way the players are looking at it and approaching.
"We are realists and we know it's going to be tough.
"We know it's going to take a minor miracle for us to be able to stay up.
"But within the space of two or three games, things can change and you never know, everything just might click together in one game and that's the mentality we have."