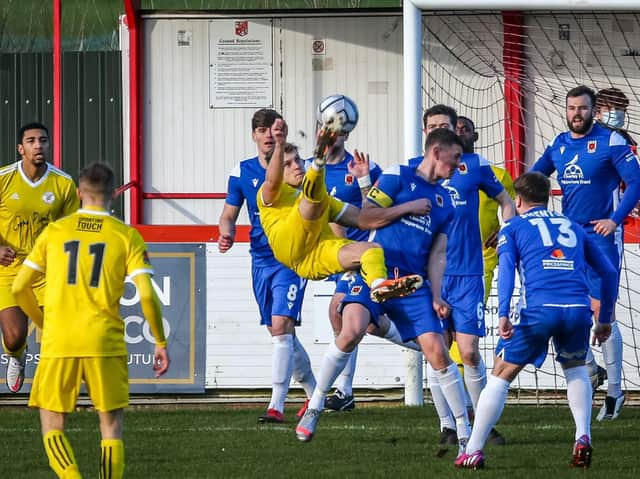 Chorley in action against Brackley Town at the weekend (photo:Stefan Willoughby)
Clubs at steps one and two in non-league football have 28 days to decide whether to scrap the current campaign due to funding.
It is no secret that the Magpies are intent on carrying one their game away at Brackley Town was the only game across the division to go ahead.
Whether their view is shared by the majority of their fellow squads remains to be seen.
The Chorley statement said: "Having carefully considered all options available, at this time we can confirm that Chorley FC remain committed to fulfilling the 2020/21 season and have voted accordingly for a continuation of the league.
"We recognise that the current solutions on offer do not meet with the needs of all clubs and we fully respect any decision taken by other clubs that they feel are in their best interests. Likewise, we would ask other clubs to respect our decision.
"We remain hopeful that a common way forwards can still be achieved that will allow all teams to play on and conclude the current season."