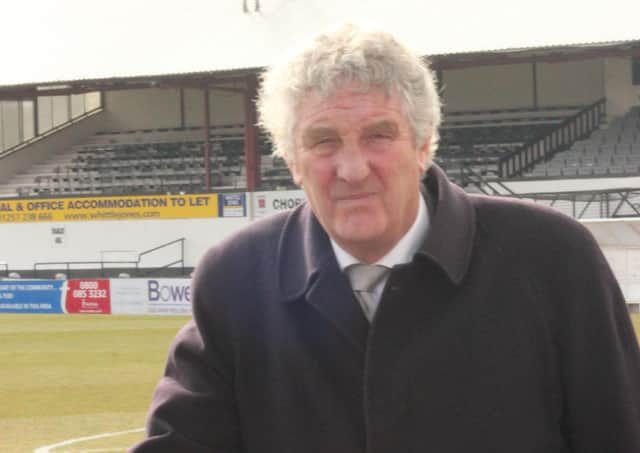 Chorley chairman Ken Wright
After three months of being in limbo over their future, the Magpies finally received the news this week that they will be playing in the National League North next season.
The 2019-20 season was brought to a halt in March due to the coronavirus crisis with each club having several games left to play.
After clubs voted not to play their remaining matches, the league's board decided to defer a decision on how to conclude the season until they received direction from the EFL.
With League One and Two deciding to curtail the season using an unweighted points-per-game ratio, which would uphold promotion and relegation, the National League have decided to follow suit.
That means Barrow will be promoted to League Two as champions and Chorley will finish bottom of the table and will subsequently drop out of the division.
It seems likely the other clubs in the bottom four will also face relegation with the champions of the NL North and South being promoted while the play-offs look also set to go ahead having previously been thought to be off the table.
While accepting that the Magpies were where they were in the table, Wright believes the integrity of the league has been compromised, especially as every other league in non-league has been declared void.
"Obviously we are disappointed," said Wright. "I think the decision is somewhat unfair, but there is nothing that we can do about it. There is no avenue where we can go.
"We were bottom of the table and we have to take it on the chin.
"I think the league have not dealt with the circumstances very well. They have tried to mirror what has happened in the EFL with the points-per-game situation.
"You talk about the integrity of the game, I think the points-per-game is nonsense.
"I think the season should have been null and voided.
"When there is eight, nine or 10 games left to play, how can you evaluate how the season will finish – you can't in my opinion. We are now talking about play-offs in NL North and South which had seemingly been null and voided but they seem to have had a change of heart.
"From our perspective, we will just have to get on with things. We are where we are and we'll deal with it."