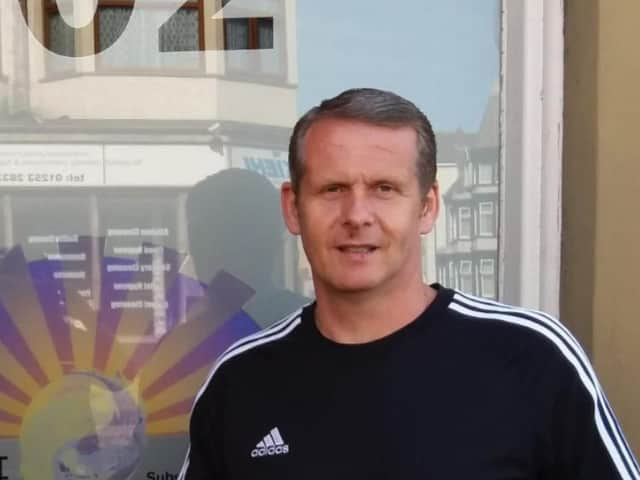 David Lean was a victim of infamous football coach Barry Bennell, now he campaigns for better safeguarding in sport.
Former Preston North End player David Lean, who was one of the victims of infamous youth coach Barry Bennell, wants the findings of the Sheldon Review to act as a catalyst to improve safeguarding in all forms of sport.
The Football Association was condemned on Wednesday when the results of a four-year independent investigation found "significant institutional failings" in the way the game dealt with historical sexual abuse.
The inquiry, led by Clive Sheldon QC, accused the sport's governing body of being "too slow" to put protection measures in place.
David, left, as a talented junior footballer.
And David Lean, one of almost 700 victims identified in junior football, says that while professional clubs have worked hard on safeguarding, the game still hasn't fully got its act together at grassroots level.
"I definitely feel that the potential is there for this to still be going on at junior grassroots level," he said.
"It's very difficult to monitor every single junior football team and I appreciate the difficulty they have. But there has been no investment in this, no immediacy, no rush to do anything.
"Child protection needs to be embodied in the culture of football. Safeguarding has to be right up there, it has to be at the top of the agenda at meetings and part and parcel of every club. It has to be a priority.
"Junior managers shouldn't be giving lifts to kids to and from games and training. But it still happens. It's an accident waiting to happen."
David, who lives in Lytham, has been campaigning for better child protection in football since his evidence helped to get former Crewe and Manchester City coach Bennell jailed for 30 years in 2018.
"I've been very active in this because I think it is a really important subject," he said.
"But this is happening in every sport - don't let anyone kid you that it isn't.
"I am hoping that now the Sheldon Review is out all the governing bodies in other sports will read it and act on it.
"Hopefully it will be a catalyst and a springboard to increase safeguarding in all sports across the country."