Les Platts is named acting chairman of Lancashire County Cricket Club
Les Platts has been appointed as Lancashire County Cricket Club's acting chairman following the tragic passing of David Hodgkiss OBE.
Wednesday, 1st April 2020, 2:24 pm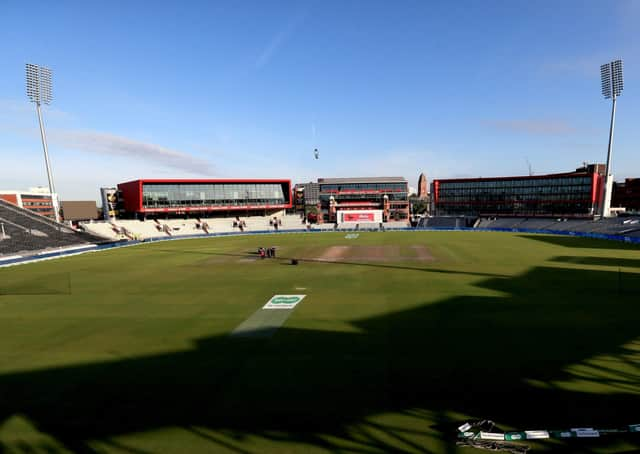 Lancashire's Old Trafford ground
Hodgkiss, 71, passed away on Monday and is thought to be the first individual directly involved in professional British sport to die having tested positive for Covid-19.
Platts, who has been on the board of the club since 2013 and treasurer since 2014, has spent most of his career working as a chartered accountant in practice.
He worked as a senior partner with Deloitte until 2008 where he advised a wide range of businesses on finance, governance, risk management, systems and controls.
Sir Howard Bernstein, president of Lancashire Cricket, said: "It is with great sadness that we have found it necessary to appoint an ccting chairman for Lancashire Cricket in the wake of the devastating news around the passing of our much-loved chairman David Hodgkiss OBE.
"It is vitally important that the club continues David's legacy and the progressive work that has taken place both on and off the field at Old Trafford in recent years.
"We are still in shock regarding David's passing, but I know for a fact that he would want us to finish what we started and continue in our aim of making Lancashire Cricket the best club in the world.
"I am therefore pleased to announce Les Platts as acting chairman, who will start in the role immediately.
"In the current and uncertain times it is appropriate that someone with Les's financial background and wealth of experience, combined with his knowledge of the club, is put in place to lead the board and help the club to manoeuvre its way through what is uncharted territory over the coming weeks and months.
"This decision is fully supported by all members of the club's board as we navigate Lancashire Cricket through these challenging and unprecedented times."
Platts said: "It is a great honour to be asked to take on this role, albeit with huge sadness under the current circumstances. David was a truly fantastic man and chairman to this club and we will all miss him greatly.
"We shall, when it is possible, find ways of remembering him together and paying tribute to his immense contribution to our great club.
"I will work closely with chief executive Daniel Gidney, and the executive team to steer the ship and ensure we come out of these challenging times with a positive outcome, continuing the great work that David and the team have undertaken over the last few years."