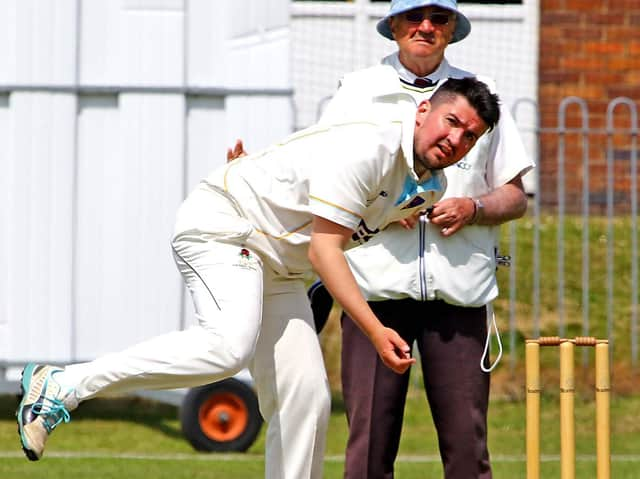 Ben Simm
The club have decided not to go-ahead with their proposed plan to bring Sri Lankan ace Shewon Fonseka to Lune Road.
Having announced his capture earlier this year, captain Ben Simm was looking forward to working with the 21-year-old, who is a recognised batsman.
He averages 45 in his blossoming first-class career and can also keep wicket and bowl legspin.
But with the Covid-19 pandemic causing the cricket season to be delayed until July at the earliest, captain Simm revealed that both parties agreed that it would not be worthwhile to continue with the agreement.
"We had a chat with Shewon and his agent and we felt that it wasn't worth bringing him over," said Simm.
"One of the values of bringing a pro over is working with the juniors, but the junior season finishes in July.
"By the time he was able to get here , we just didn't think it was worthwhile and I don't think he would have got much out of it as well.
"We made the decision to cancel his contract and as far as we are concerned, safety comes first and foremost before cricket.
"We would love to have a normal season and have Shewon here.
"He's actually been out playing in Australia so we thought it would have been a good cultural experience for him coming to us like he has had out there.
"It's a shame because it's always good when a pro comes to your club and I enjoy meeting them and getting their view on the world of cricket but we decided that safety should come first.
"It may well be that other countries open up from lockdown before us and it gives him that option to move there. Whether he can come next year depends on how much first-class cricket he has played and his eligibility for a visa.
"Usually, you get a pro to plug the gaps around your best amateurs and so we will take another look at that when we sign a pro for next year."