Thousands of drivers risk fines totalling £9,000 for not knowing these basic driving laws - see list
Here are the ten most searched for questions by motorists in 2023 that could accumulate fines of almost £9,000
Watch more of our videos on Shots! 
and live on Freeview channel 276
Visit Shots! now
Thousands of drivers are clueless when it comes to  common driving laws according to new data which could see them rack up almost £9,000 in fines. Despite enduring a long process to get a drivers licence nowadays, including sitting the theory test, some people still find themselves googling simple driving laws.
The car fines team at ThriftyFamily has put together a list of the most searched for driving questions in 2023 and their associated fines. The study analysed over 100 driving questions and categorised them by their search volumes.
Parking on yellow lines, driving barefoot and driving without an MOT are the most googled driving questions amongst Brits in 2023 - with the top 10 questions asked resulting in potential fines totalling £8,945.
Janine Marsh, car fines expert from ThriftyFamily says: "The most searched for driving questions over the last year indicate that many motorists are still unaware of the serious fines associated with the highway code.
"It's essential that drivers stick to the rules of the road all-year-round to avoid unlimited fines, points and even life imprisonment in some cases."
Here are some of the most googled driving questions and the fine the offence carries.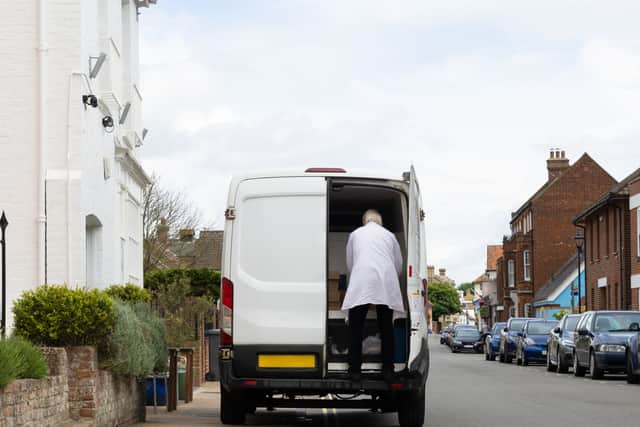 Can you park on single or double yellow lines? - Fine of up to £80
Is it illegal to drive barefoot or in flip flops? - Fine of up to £2,50
Can I drive without an MOT? - Fine of up to £2,500
What is the drink driving limit? - No maximum fine
Is it illegal to park on the pavement? - Fine of up to £105
How much is a speeding ticket? - Fine of up to £2,500
How to avoid paying a bus lane fine? - Fine of up to £160
Can I drive with broken ribs? - Fine of up to £1,000
Can you park anywhere with a disabled badge? - No maximum fine
Is it illegal to eat and drive? - Fine of up to £100