Nicola Bulley: Partner Paul Ansell fears someone who 'knows local area' could be involved in disappearance
Nicola Bulley's partner Paul Ansell talked to Strictly Come Dancing star Dan Walker on Channel 5 about her disappearance and nationwide search.
Watch more of our videos on Shots! 
and live on Freeview channel 276
Visit Shots! now
Nicola Bulley's partner Paul Ansell has given an emotional TV interview on Channel 5 where he revealed he's keeping "all options open" about her disappearance. Paul spoke to journalist and Strictly Come Dancing star Dan Walker in a 75-minute-long chat on Friday.
The mother-of-two went missing on a riverside dog walk with springer spaniel, Willow, on January 27 in Wyre, Lancashire. Local authorities believe Nicola could have fallen into the water and dive teams have been investigating the waters ever since.
Ms Bulley went on her usual stroll with her pet after dropping off her two daughters, aged six and nine, at school. Nicola's phone, which was still connected to a Microsoft Teams call with her work as a mortgage adviser, was found at a beach by the river.
But during Paul's heartbreaking Channel 5 interview on Friday night, he explained that he is "100 percent convinced" partner Nicola is not in the water. Instead, he spoke about his fears someone  local to the area could be to blame or involved in her disappearance.
Paul told Dan Walker: "People don't just vanish into thin air. It's absolutely impossible. So something has happened. Whatever has happened, in my eyes, has to be somebody who knows the local area.
"You would only know that area as a local, it's a local area.You see the same faces every single day, and on the very odd occasion you see somebody that you don't know - they stand out like a sore thumb. The fact that nothing's been seen or heard, I just truly believe that it's something in the village."
Mr Ansell has also called on Lancashire Police to expand the search further to all outbuildings, homes and gardens nearby. He explained how he wants "every piece of it" searched and "scrutinised".
Paul went on to take aim at those who have accused him of being involved in Nicola Bulley's disappearance and admitted he knew he would be a suspect. He also made a tear jerking plea for answers and to find his love safe and sound.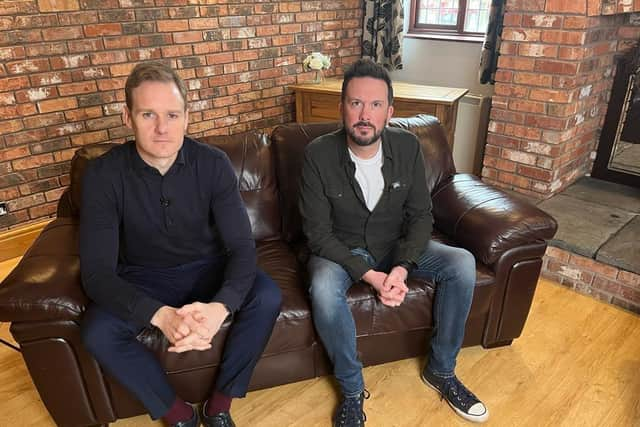 He said: "I expected that, I said to them 'do it and get that out the way'. Some of the things that people say are just, I mean, just ridiculous, aren't they? I read one that said 'the police need to look at the partner' and I'm sort of like, well, yeah, that's the first thing that they do. Like of course it is - I knew that that would happen, you know, on the first day.
"I just know how much, how much I love her. How much we as a family love her and need her, how well thought of, how much our friends love her, and need her back and we are never, we're never gonna be the same until she is back. Just come home.
"Because all we need is that tiny something. We just need that tiny something to give us some answers you know, some answers.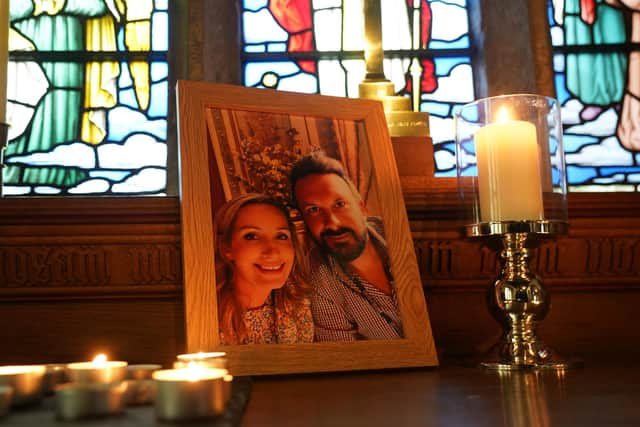 "So, you know, that's all I can say is, you know, just please just, just contact the police with anything at all. Like anybody who knows anything, like, like you say, no matter how small that is, even if you think it probably isn't anything, just please just contact the police- just please just do it!"
Police continue to work on the theory that Nicola entered the water and say there is no reason to believe a third-party is involved.