DVLA issues £1,000 warning to drivers who forget to tax their vehicle - how to renew car tax
Drivers have been issued with a warning to renew their car tax or face a £1,000 fine
Watch more of our videos on Shots! 
and live on Freeview channel 276
Visit Shots! now
Drivers in the UK have been issued with a warning from the Driver and Vehicle Licensing Agency  (DVLA) to remind them to tax their vehicles. By law, it's an offence to drive a vehicle on a public road in the UK without road tax and motorists who do not keep up to date can be fined up to £1,000.
The (DVLA) put out a tweet, with a video of a car receiving a yellow 'untaxed vehicle sticker' to remind UK drivers to renew their tax if it is due.
The Tweet read: "Don't let this happen to your car. If your tax is due, do it now.  #TaxItDontRiskIt."
Statistics published by the Department for Transport show at least 719,000 untaxed vehicles are being used in the UK. The registered keeper of the vehicle is responsible for keeping the tax up to date.
However, the RAC website explains there are exemptions such as if you're taking your car to a pre-booked MOT test, you can drive your vehicle on a road without it being taxed. The law doesn't state how far you can travel, but if you stop off at the shops on the way or cover an unreasonably long distance it could be deemed that you're using the vehicle for other purposes and the exemption won't apply.
Disabled drivers may be exempt from paying vehicle tax, while certain vehicles such as electric cars and historic motors may also be excused.
Car tax - when do I need to tax my car & how much will it cost?
Drivers will need to tax their cars every year. The cost of the tax will depend on variables such as CO2 emissions, fuel type and engine size.
How to renew car tax
Drivers should receive a letter through the post to remind them to renew their taxes. They will then need to use their reference number to renew their tax on the government website.
If you have not received a reminder letter you can get your reference number from your vehicle logbook (V5C) or the green keeper slip in your logbook if you've just bought the vehicle.
If you do not have any of these documents, you'll need to apply for a new logbook via the government website.
I don't use my car - does it still need to be taxed?
The law states that a registered vehicle being kept or used on public roads must be taxed even if it is not in use. However, you don't need to tax your car if you're not driving or parking it on a public highway. If it's kept off-road in a garage, on a drive or on private land, it must be declared SORN (Statutory Off Road Notification) SORN stands for Statutory Off Road Notification. You may decide to do this if you're going away for an extended period or your car is being restored.
What happens if I get caught driving without car tax
If the DVLA system flags up a vehicle as being untaxed and not declared SORN, an automated letter and fine of £80 will be sent to your address if you're the registered keeper. You won't get any points on your licence though. If you pay the fine within 28 days, you should receive a 50% discount.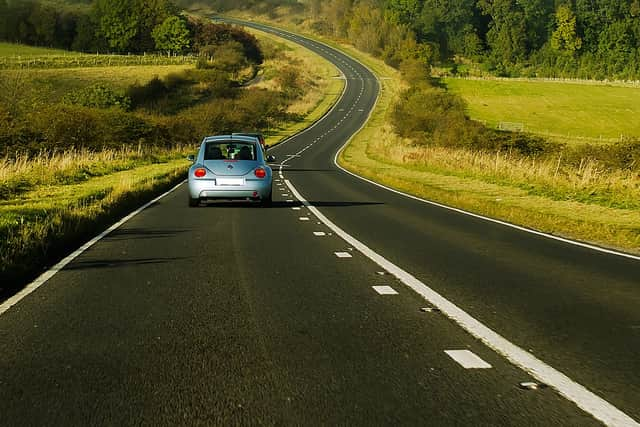 If you fail to pay the fine, you could be prosecuted, and the penalty could be increased to a maximum of £1,000 if the case goes to court. The DVLA also has the power to clamp your vehicle until the correct amount of tax is paid.