Brooklyn Beckham shows off latest tattoo - a portrait of wife Nicola Peltz's face
Brooklyn Beckham revealed he has over 20 tattoos dedicated to his wife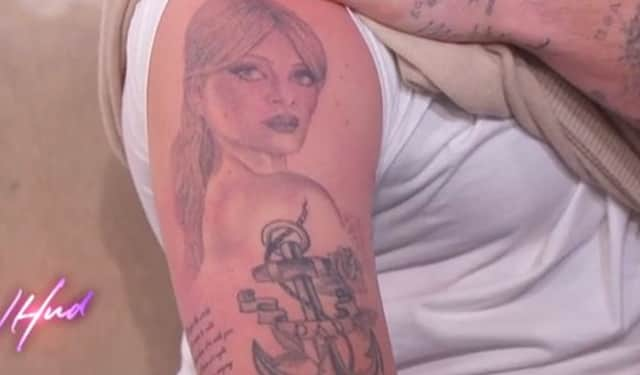 Brooklyn Beckham – the son of David and Victoria Beckham – has unveiled his newest tattoo. The 24 year old's new ink is in honour of his wife, Nicola Peltz, 28, after revealing he has over 20 tattoos dedicated to her.
Brooklyn showed off the design in a new interview. Crediting Mark Mahoney as the artist, Brooklyn revealed the new addition – a black-and-white portrait of Nicola. The daughter of American billionaire Nelson Peltz, Nicola is also an actress, having appeared in Transformers: Age of Extinction.
In the new tattoo, the large portrait shows Nicola posing with her head turned towards her shoulder. The ink sits on the top of Brooklyn's right arm, with two previous tattoos underneath the image of his wife.
Nicola and Brooklyn got married in April 2022 after three years of dating. In an interview with E! News, Brooklyn revealed he started to get tattoos dedicated to Nicola "pretty soon after [they] started dating".
The aspiring chef admitted to finding tattoos "very addictive". He revealed he is "half covered" in tattoos of Nicola.
In the interview, Brooklyn said: "I am half covered with stuff of her. I have like over 20 dedicated to her. They're very addictive, especially when you love someone and just want to cover everywhere."