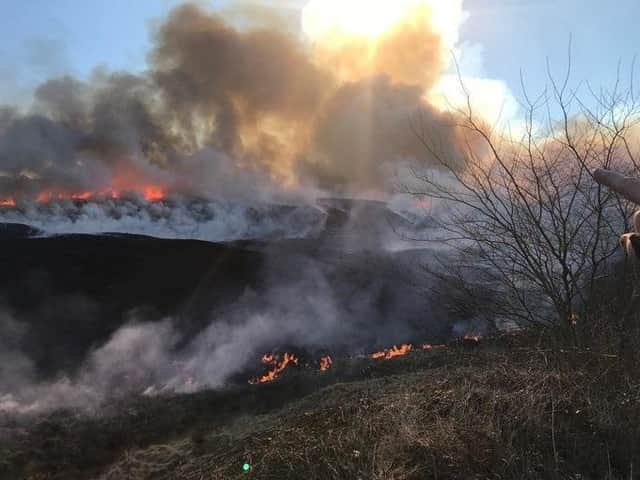 The latest blaze, seen here at its height, is almost out
Teams from Lancashire Fire and Rescue and supporting crews have spent several hours at the scene and asked people to stay away from the vicinity for their own safety and to clear the way for emergency vehicles.
The area around Winter Hill was subject to a similar blaze last year which took weeks to fully put out, but that fire took hold later in the year.
A Lancashire Fire and Rescue spokesman said: "The wildfire is nearly extinguished.
"We've been working alongside partners United Utilities, Bolton Mountain Rescue and Manchester Fire and Rescue and used some 4x4 vehicles with water bowsers and the wildfire burn team from Bacup Fire and Rescue."
Approximately 2km has been affected over the last few hours.