Warnings issued as heavy rain is forecast for Lancashire
Heavy rain is forecast for Lancashire next week.
Sunday, 17th January 2021, 4:45 pm
Updated
Sunday, 17th January 2021, 4:48 pm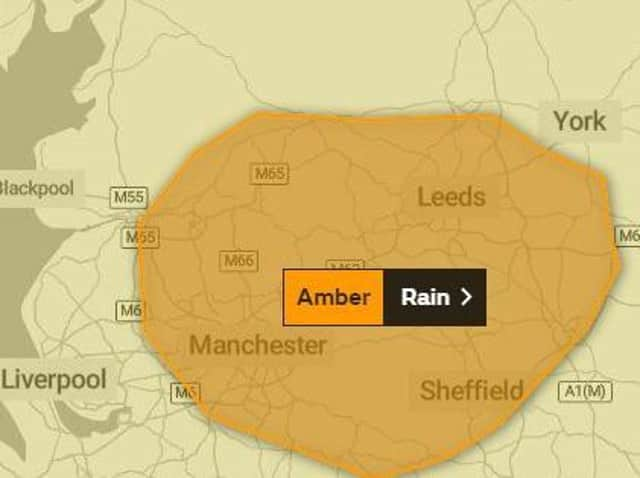 An amber warning of heavy rain for Tuesday and Wednesday
The Met Office has issued weather warnings - amber and yellow - for Tuesday, Wednesday and Thursday..
It warns that heavy rainfall combined with some snowmelt across the hills is likely to lead to some flooding.
A yellow warning of rain for Thursday
Homes and businesses are likely to be flooded, causing damage to some buildings.
Fast flowing or deep floodwater is likely, causing danger to life.
Delays and some cancellations to train and bus services are likely.
Spray and flooding probably leading to difficult driving conditions and some road closures.
A good chance some communities cut off by flooded roads.
Power cuts and loss of other services to some homes and businesses likely.