Unlocking the secrets to a successful home sale
Selling a home in the UK has become tougher. The market is unpredictable. Many homes linger on listings. Buyers are picky. The right location and price don't guarantee a sale anymore. Feeling stuck? You're not alone. But there's hope. With the right moves, you can improve your home's appeal.
Watch more of our videos on Shots! 
and live on Freeview channel 276
Visit Shots! now
The UK housing market has faced several hurdles recently, making selling a home more challenging:
Economic Uncertainty: Brexit and its aftermath caused economic shifts. Many buyers are cautious. They wait to see how things settle.
Loan Restrictions: Banks have become stricter. Getting mortgages is harder. Fewer approved buyers mean fewer sales.
High Prices: In many areas, home prices have soared. Buyers struggle to afford them. Sellers find it hard to reduce prices.
Changing Demands: More people work from home now. They want different things. A city flat might not sell as fast as a countryside home with space.
Tax Changes: Stamp duty and other tax changes have affected buying decisions. Some buyers delay or drop plans.
Global Events: The COVID-19 pandemic changed the world. It affected jobs, incomes, and buyer confidence.
Over Supply: In some areas, there are too many homes for sale. More choice for buyers means longer waits for sellers.
In today's challenging housing market, every detail matters. From the front door to the garden, small changes can make a big difference. Here's how to make your home stand out and secure that sale.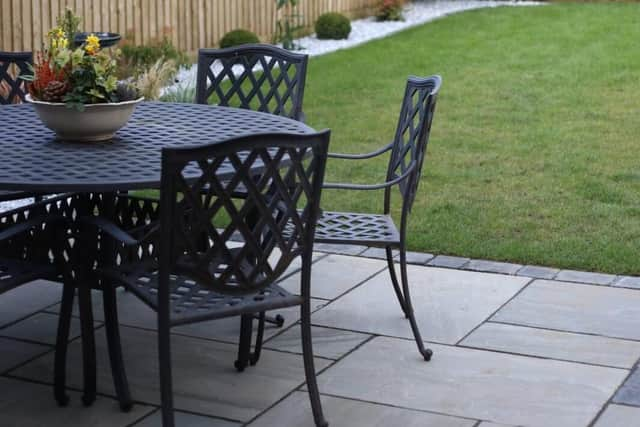 First Impressions Matter: Your home's exterior is the first chapter of its story. A fresh coat of paint on the front door, a gleaming door handle, and neat pathways can be transformative. Add potted plants or hanging baskets for a splash of colour. After all, first impressions are lasting ones. A 2020 study by the HomeOwners Alliance found that kerb appeal can influence up to 68% of buyers. A well-maintained exterior can significantly impact a buyer's decision, first impressions are lasting ones.
Declutter and Depersonalise: Buyers want to envision themselves in the space. Overfilled rooms or personal mementos can distract from this. Clear away family photos, trinkets, and excessive furniture. This not only makes rooms feel larger but also allows potential buyers to picture their own belongings in the space. Consider using storage solutions or even renting a storage unit temporarily.
Brighten Up: A well-lit home feels warm and inviting. Ensure windows are sparkling clean to let in maximum light. Replace heavy, dark curtains with lighter, sheer ones to brighten rooms. Mirrors aren't just decorative; strategically placing them can reflect light and give the illusion of more space. Also, consider using higher wattage bulbs to make rooms feel brighter.
Upgrade the Kitchen: The kitchen is often a focal point for many buyers. Small upgrades can lead to big returns. Repainting old cabinets in a modern shade, updating handles or knobs, or investing in a new, stylish worktop can transform the space. Even updating appliances or adding a new backsplash can make the kitchen feel more contemporary.
Spruce Up the Bathroom: Bathrooms are another key selling point. Ensure tiles are mould-free and consider re-grouting if necessary. Replace any outdated fixtures or taps. A fresh set of towels, a new shower curtain, and even a potted plant can make the space feel spa-like and luxurious.
Pave the Garden: With the rise of remote work, outdoor space has become even more valuable. Adding paving to your garden can create a functional and attractive area for al fresco dining or relaxation. It's a practical upgrade that suggests low maintenance and versatility. Pair it with some outdoor furniture, and buyers can immediately see the potential for summer gatherings. A study by the Royal Institution of Chartered Surveyors (RICS) suggested that a well-maintained garden could add up to 5% to a home's value.
Stay Neutral: Bold colours can be polarising. By sticking to neutral tones, you cater to a wider audience. Soft greys, beiges, or off-whites are versatile and timeless. They provide a blank canvas, allowing potential buyers to imagine how they'd personalise the space. If you do want to add some colour, consider doing so with soft furnishings or artwork that can easily be changed.
By delving deeper into these areas of home improvement, sellers can not only make their property more attractive but also potentially increase its market value, ensuring a quicker and more profitable sale.