Our Lancashire: On a mission to make Lancashire 'the social action capital of the UK'
Their stated mission is to make Lancashire 'the social action capital of the UK'. They started with about 300 groups but are aiming for 10,000. They only launched their website last November, but they already have over 63,000 members. This is Our Lancashire.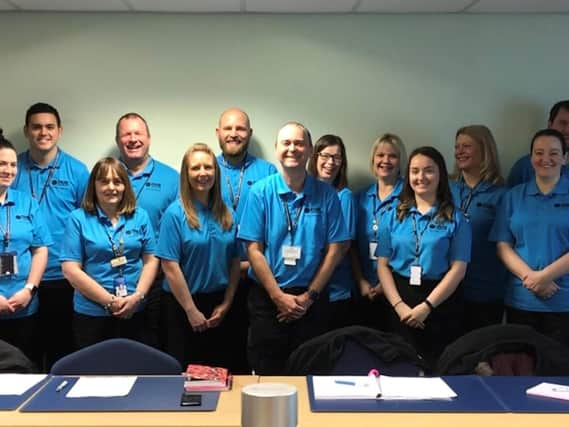 Set up by the Lancashire Police and Crime Commissioner, Clive Grunshaw, to help bring communities together, Our Lancashire is a movement designed to allow the county's residents to start and join their own community groups in an effort to bring people together along the lines of shared interests and passions in order to make Lancashire a better place.
Originally started a year ago in affiliation with the Lancashire Volunteer Partnership, the organisation has grown hugely, now employing nine Engagement Officers as well as admin staff who keep their bustling online directory ticking over and Our Lancashire's Supervisor, Paul Haunch.
"The heart of what we do is working with groups and our mission is joining people together to develop more meaningful community activity whilst also looking for gaps where we can facilitate growth within groups," says Paul, 56. "We're still a relatively new service but we've grown like wildfire.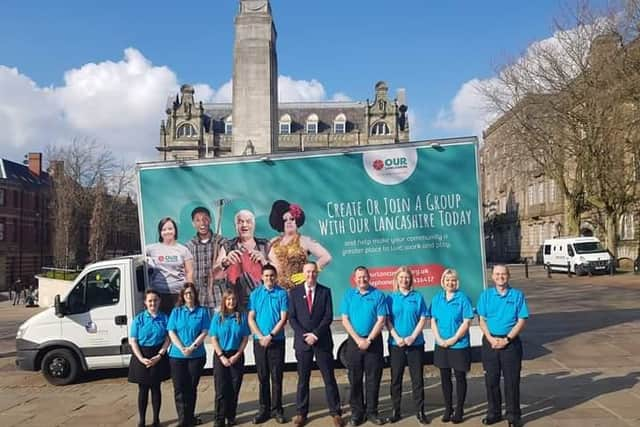 "There wasn't anything like this across Lancashire before, which is why the Police and Crime Commissioner stepped in to get involved to allow people to search for arts and crafts groups in Chorley or environmental groups in Burnley and find out what's going on," adds Paul, who lives in Wigan. "That's what it's all about: celebrating best practise, advertising and developing groups, and creating a single point of contact."
Already boasting a wide spectrum of diverse groups from community clean-ups and support groups to supper clubs and boxing, OL was established in recognition of the communal importance of socially-motivated organisations and of the positive impact they can have on a person-to-person basis in an increasingly digital world.
And, in the hope of transforming Lancashire in a mecca for social activity, they are aiming for the stars.
"Our Lancashire is so much more than a directory, it's a place where people can find activities to get involved in and try something new, whether that's knitting, coffee clubs, or boxing," explains Clive Grunshaw. "Our Lancashire is key to helping us tackle crime and re-offending, as well as supporting vulnerable people and developing safe, confident communities that work together to create a social environment.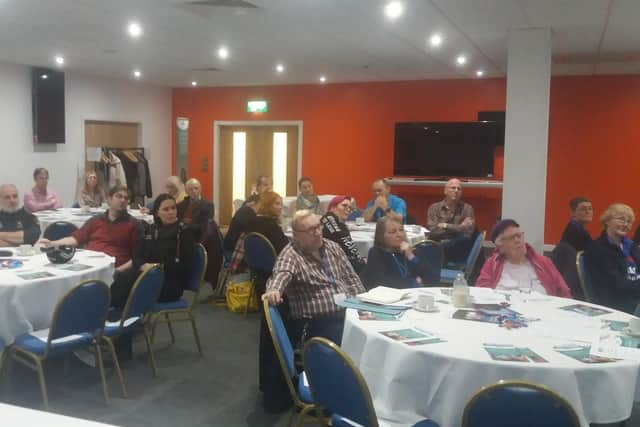 "I want to celebrate and encourage people to get involved and become a member of a team or even start their own club," he adds. "This is what builds communities and keeps people engaged and connected. Creating and running a group or club takes courage, but the benefits for the local community can be boundless.
"By bringing groups together in one place, Lancashire can become the social action capital of the UK."
Regardless of whether you're starting a coffee morning, a book club, or a community football team, Our Lancashire supports groups from start to finish through procedures such as DBS checks, getting access to funding, and obtaining support from their very own Engagement Officers. Completely free, the website does not have joining, advertising, or commission fees.
"We're ambitious - we've got over 600 groups but we're aiming for 10,000, so we've got a long way to go," says Paul, who has worked with Our Lancashire since it started a year ago. "We have such a variety of groups and they all have something to offer. We're learning new things all the time, which is brilliant.
"The work is fantastic," Paul adds. "We've held a few events and it's been wonderful to see how much positive energy there is and the enthusiasm for this type of work. Working with the groups and their volunteers who put in so much to transform lives makes you feel very lucky. To be at the sharp edge of something so pioneering feels great as well.
"I've worked in community engagement for about 30 years," Paul says. "But this is the most exciting project I've ever been involved in because of the ambition and the sheer scale."
In light of the coronavirus outbreak, Our Lancashire has redirected its focus onto identifying support options for vulnerable people and while they will continue to publicise groups, they are urging people to be aware of guidance issued by Public Health England.