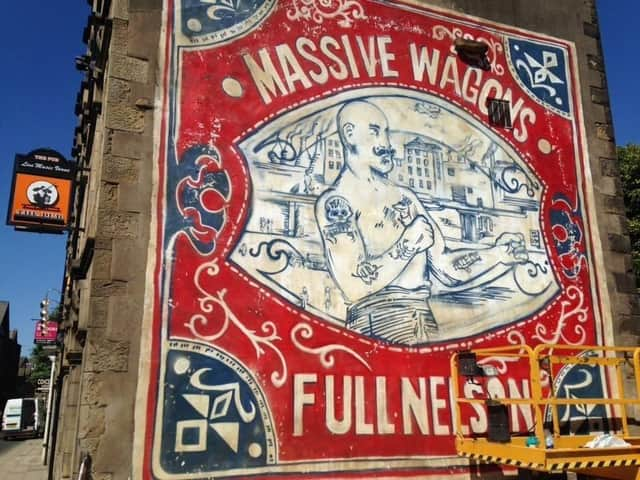 The Massive Wagons mural on the side of The Pub.
The plans, submitted by Mr R Morrish of Lancaster Castle Holdings Ltd, include the change of use of vacant land at the side of the pub to create a beer garden and outdoor events space, the demolition of an outbuilding and the erection of a boundary fence and gate.
The popular and long established venue was recently taken over by new owners, and is undergoing refurbishment inside and out.
Plans for the new outdoor area at The Pub
The new plans form part of a longer-term strategy to grow the business further based on regular live music provision and as supporting the growing cultural events in the city, such as Lancaster Music Festival.
The vacant site has been empty since the early 1980s, and been has subject to various planning application with a proposals for student accommodation previously accepted by Lancaster City Council.
The planning application states: "The design proposals aims to create an attractive and usable outdoor events and beer garden area.
"This would see the vacant space landscaped with flagging and setts to compliment to nature of the conservation area and buildings to each side of the site.
The existing derelict space to the side of The Pub.
"A high quality and robust screen would be erected to the front of the site to contain the usage and attenuate the effect of the traffic noise while creating glimpse views through to ensure there is an active frontage to the street.
"This would add to the vibrancy of the town centre whilst ensuring safety and control in proximity to the roadway.
"The screen would allow for escape routes and access to the rear of the neighbouring properties but access to the area would be through The Pub itself.
"A canvas stretch type canopy would be erected over part of the space to protect the stage and main area, whilst being set back from the front so as to recede from the street frontage.
"To the side passageway to the neighbouring buildings would have a timber acoustic fence to diminish sounds from the site.
"The existing permitted mural to the side gable would be retained."
It goes on to say: "The proposals aim to strengthen and expand the offering from the public house whilst making a more appropriate and vibrant use for the vacant plot.
"This would not only enhance the conservation area and street scene of an important part of the city, also but signal a resurgence of the entertainment and cultural sector in the city given the recent impact of the Covid-19 epidemic."