Train strikes start today as part of a weekend of disruption: what does this mean for people in Lancashire?
A new round of train strikes are starting today (Friday, September 1) so what does this mean for people in Lancashire?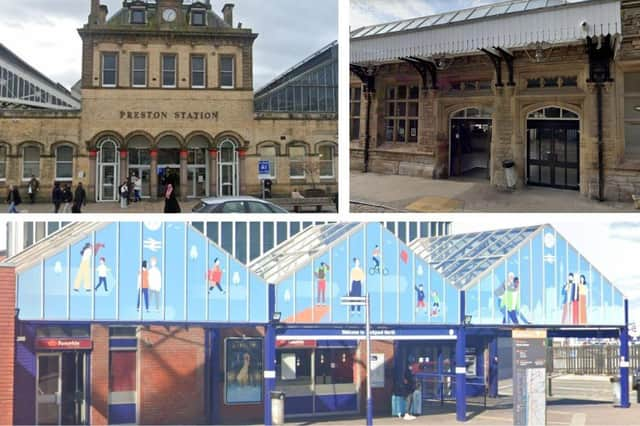 When are the train strikes on?
The latest round of train strikes start today (Friday, September 1) and continue tomorrow (Saturday, September 2.)
Members of the train drivers' union Aslef, who work at more than a dozen train companies, have walked out on Friday and will refuse to work overtime on Saturday, a day when up to 20,000 RMT union members at 14 operators will also strike.
Which services are affected – does it affect those in Lancashire?
All major trainlines are affected across the country, this includes Avanti West Coast, c2c, Chiltern Railways, Cross Country Trains, East Midlands Railway, Great Western Railway, Greater Anglia, LNER, Northern Trains, South Eastern, South Western Railway, Transpennine Express, West Midlands Trains, and GTR (including Southern, Gatwick Express, Thameslink and Great Northern).
This means on Friday you won't be able to get any trains to, from and within Lancashire.
Meanwhile, on Saturday, September 2, less than half of trains will be running and some services will be subject to short-notice cancellation, according to the Rail Delivery Group (RDG), which represents the rail companies.
Searching online, it appears there are no trains running between Preston and Blackpool at all on Saturday, but there are some trains running from Preston to other parts of the country – bearing in mind that the timetable and operating hours are much reduced compared to normal, and trains could be cancelled any moment.
There are no trains at all departing from or arriving into Blackpool on Saturday currently, but there are trains departing from Lancaster to elsewhere in the UK– including one to Preston.
Why are they striking?
These strikes are part of a long running industrial dispute over pay and working conditions which began last summer.
Ahead of the latest round of strikes, Aslef general secretary Mick Whelan told the BBC that said he thought further industrial action was "inevitable" and that "This action is being driven as a reaction to how we're being treated by employers, how we're being treated by the government - we have no choice."
Back in the spring, Aslef rejected a two-year offer which would have seen drivers get a backdated pay rise of 4% for 2022 and a 4% increase this year, in exchange for sweeping changes to ways of working.
Are there likely to be more strikes?
The RMT has a mandate to strike until November, and its general secretary Mick Lynch has already said the union are preparing to re-ballot workers over further action this autumn and winter.
Meanwhile, Aslef is expected to step up its industrial action in the autumn over pay and proposed changes to working conditions too.
What has the governement said?
A spokesperson for the Department for Transport said: "It's frustrating to see both Aslef and RMT co-ordinate their strikes with the aim of causing as much disruption as possible on the last weekend of the summer holidays."